Highlights from July 2023
Thomas Murray's financial market infrastructure (FMI) analysts and bank network managers travel the world, meeting with leaders in capital markets and conducting on-site operational reviews for our clients. They report back to the Risk Committee, which meets regularly to discuss the findings and assign grades accordingly. The resulting reports and grades are supplied to our clients, who use the Committee's analysis and expertise to guide them through their decision-making processes and to protect themselves and their clients from risk.  
We provide a high-level summary of the Risk Committee's discussions of the markets, banks and funds reviewed over the previous month. For more information about the Risk Committee and its work, and to access its full reports and grades, contact our experts. 
Markets 
Brazil
A number of significant developments in one of Latin America's largest economies were under discussion, including the stronger-than-expected growth in April that pleasantly surprised investors. 
B3, the market's vertically integrated market infrastructure entity, has made significant progress in promoting its AGM/EGM electronic voting system, which is now being used by over 500 issuers and has registered over 83,000 non-resident votes this season. With regard to T+1, Brazil seems to be taking a 'wait-and-see' approach, while progressing technical and legal developments and discussions in the background.
Other developments include the new law that will see the Central Bank of Brazil regulating and supervising the use of cryptocurrencies. Brazil's Central Bank Governor is a blockchain advocate, and will no doubt welcome this move as Brazil pilots its own Central Bank Digital Currency (CBDC). 
The performances of Citibank, Deutsche Bank Brazil and Santander were also on the agenda. 
Indonesia and the Philippines
Asset safety was the Committee's main concern in assessing the banks in Indonesia and the Philippines. 
Deutsche Bank was a particular focus. It launched an investigation into its Head of HR, Michael Ilgner, after a breach of its internal compliance rules described as an "ill-timed purchase of the company's bonds earlier this year." Ilgner announced his attention to leave the bank at the end of July, but coming as it did among other significant management changes the impact was felt on the operational risk level of Deutsche Bank Indonesia. 
Kenya
Financial, operational and cybersecurity risks in the Kenyan banking system and its central depository, CDSC, were all up for discussion when the Committee convened on 13 July.  
Poor market performance has translated into reduced revenues for CDSC, which is reflected in a Negative Outlook for the depository's financial risk grade pending the imminent release of the latest financial results. The local custodian banks, being part of larger multinational groups, have been somewhat insulated from these market effects. 
Many of the country's development projects have been put on hold as the government grapples with the results of a debilitating drought that has just broken after two years. However, the end of the drought means that inflationary pressures may ease somewhat as the agriculture sector picks up.  
Kenya is forecast to experience a slightly faster pace of growth this year, and a memorandum of understanding has been signed with a technology partner to advance an ambitious carbon credits programme. 
Slovenia
The positions of Nova KBM (Slovenia's second-largest bank) and UniCredit Bank Slovenia were assessed in terms of asset safety, asset servicing and financial risk. 
The eight-month-long tenure of the country's first female president, Nataša Pirc Musar, has not been plain sailing. During her election campaign, Pirc Musar faced close media scrutiny over her and her husband's lucrative network of companies amid allegations that they are concealing at least some of their wealth in tax havens.  
However, investors are likely to welcome the centre-left bloc headed by Pirc Musar. She has signalled a desire to connect Slovenia to "core Europe", interpreted by most watchers to mean a move away from alliances with nations like Russia and Hungary.  
Ukraine
The situation with Ukraine's financial market infrastructure continues to be kept under close watch. 
The Central Bank of Ukraine has been working closely with the International Monetary Fund to relax monetary policy and foreign exchange restrictions. It's likely these changes will be introduced slowly, without creating an environment of instability (so far as that is possible). Foreign currency can now be withdrawn and used to pay obligations, and Ukraine's national bank has accumulated large amounts of foreign currency. 
Organisations 
Attrax Fund
Following the launch of the Fund Platform Monitoring product, this was a first-time rating for Attrax. Therefore, all risk components were approved and reviewed by the Committee. It assessed this fund platform, awarding grades and scores against the following criteria:
Asset safety 
Counterparty risk 
Financial risk 
Asset servicing risk 
Operational risk 
Environmental, social and governance (ESG) 
JP Morgan
JP Morgan was reviewed by the Risk Committee on an ad hoc basis, following the fine of US$4m imposed on it by the US Securities and Exchange Commission. The fine won't hurt JP Morgan's bottom line, but the reason behind it is of interest.  
The bank accidentally wiped around 47 million emails going back to 2018, not realising that the third party it had retained to cleanse its data would permanently delete the records. 
When assessing its grading of JP Morgan, the Committee examined this latest fine in light of the US$290m settlement the bank had earlier agreed with victims of its former client, the late Jeffrey Epstein. 
Orbit Intelligence
Access Thomas Murray risk assessments and third party data feeds, and centralise your monitoring and reporting
Learn more
We safeguard clients and their communities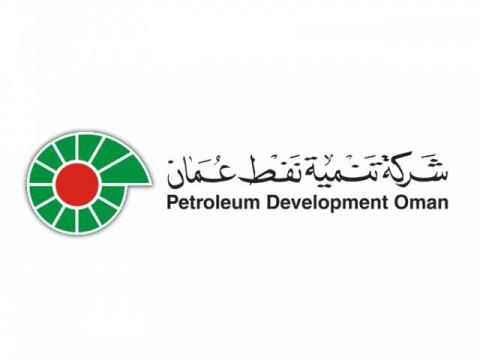 Petroleum Development Oman Pension Fund
"Thomas Murray has been a very valuable partner in the selection process of our new custodian for Petroleum Development Oman Pension Fund."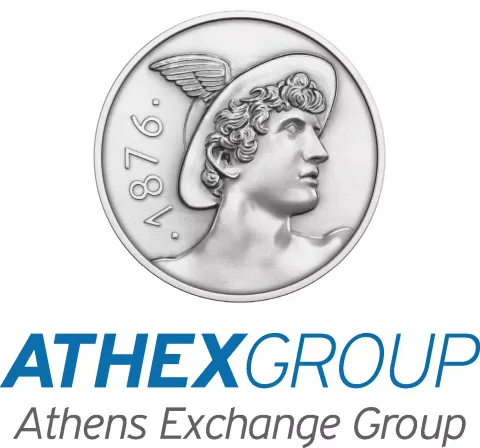 ATHEX
"Thomas Murray now plays a key role in helping us to detect and remediate issues in our security posture, and to quantify ATHEX's security performance to our directors and customers."

Northern Trust
"Thomas Murray provides Northern Trust with a range of RFP products, services and technology, delivering an efficient and cost-effective solution that frees our network managers up to focus on higher Value activities."