We provide powerful solutions for the world's leading risk specialists.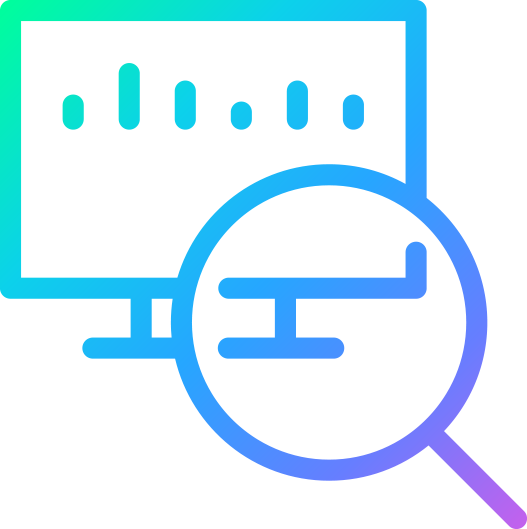 Entities monitored globally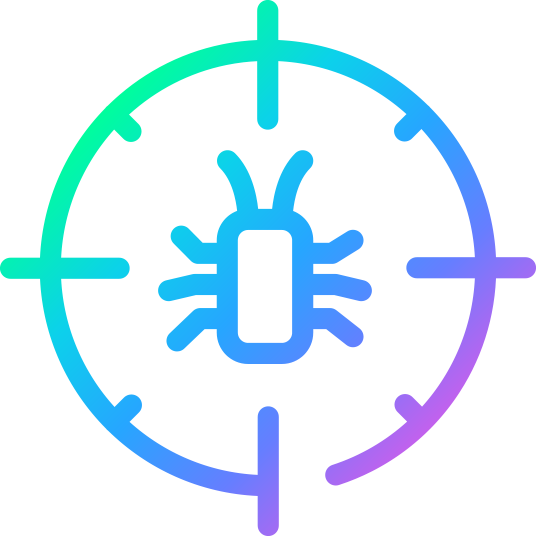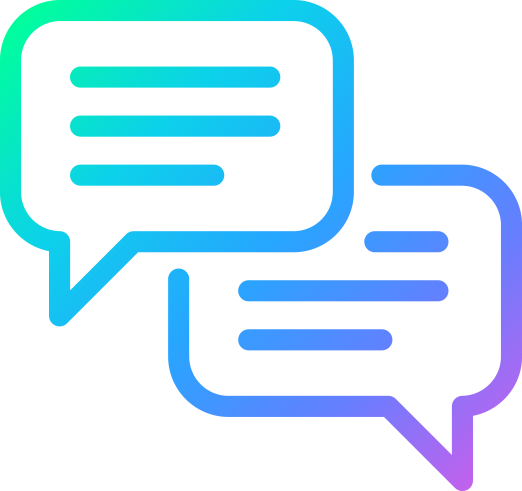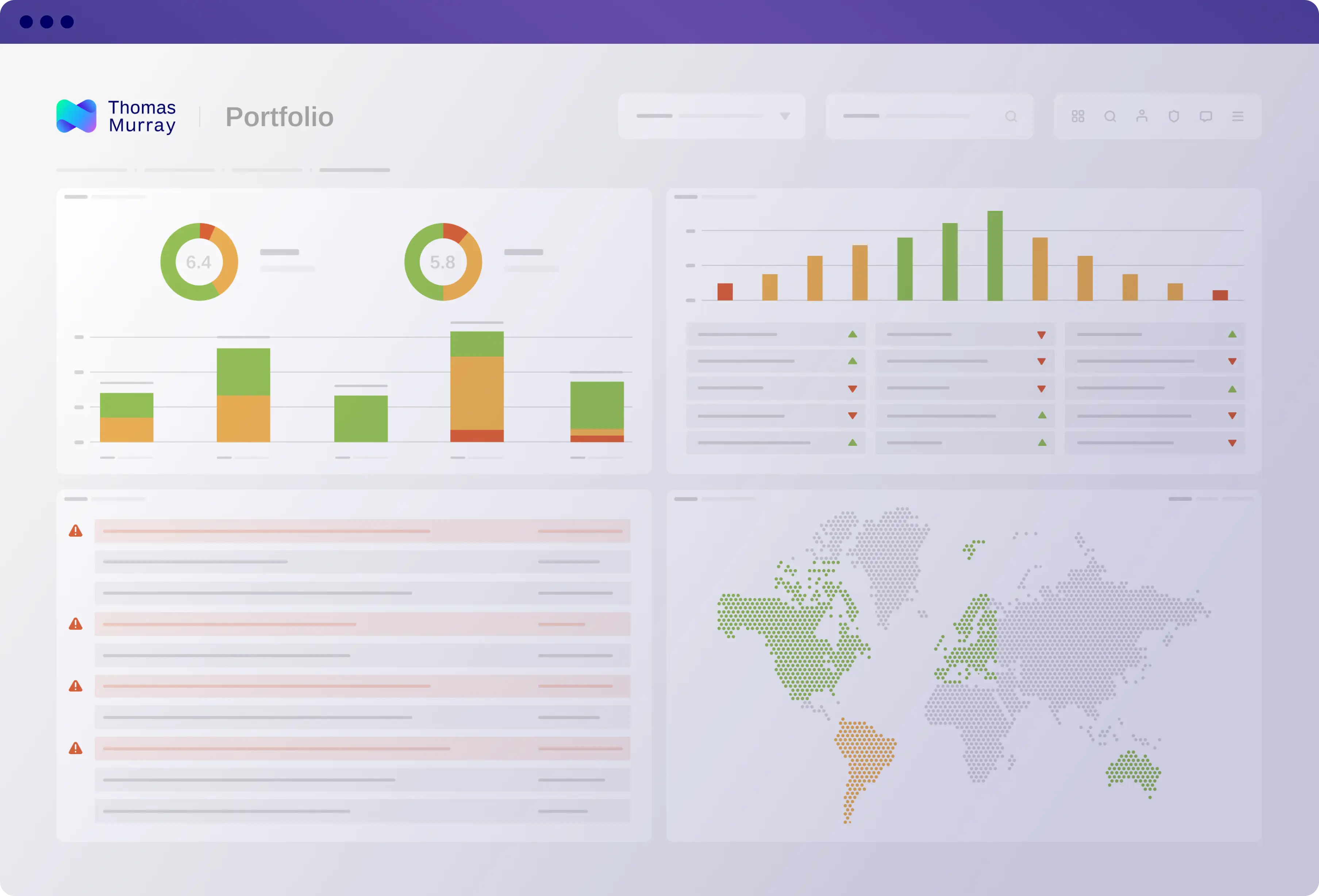 My portfolio risk dashboard
Gain a bird's eye view of your third-party network, showing you all your monitored entities on one dashboard. Identify issues, monitor trends, be informed. 
Real-time risk assessments of monitored entities 
Threat intelligence score distribution and trends
An easy-access inventory of all third parties 
Worldwide coverage mapped across service providers
Captured newsflashes and critical alerts
Enhanced risk view
View a comparative analysis of your service providers, with the ability to drill into the detail. Thomas Murray's risk assessments, or your own methodology, will highlight the risks you're exposed to. 
Incorporate additional data feeds via API, and other risk factors such as security ratings or ESG data.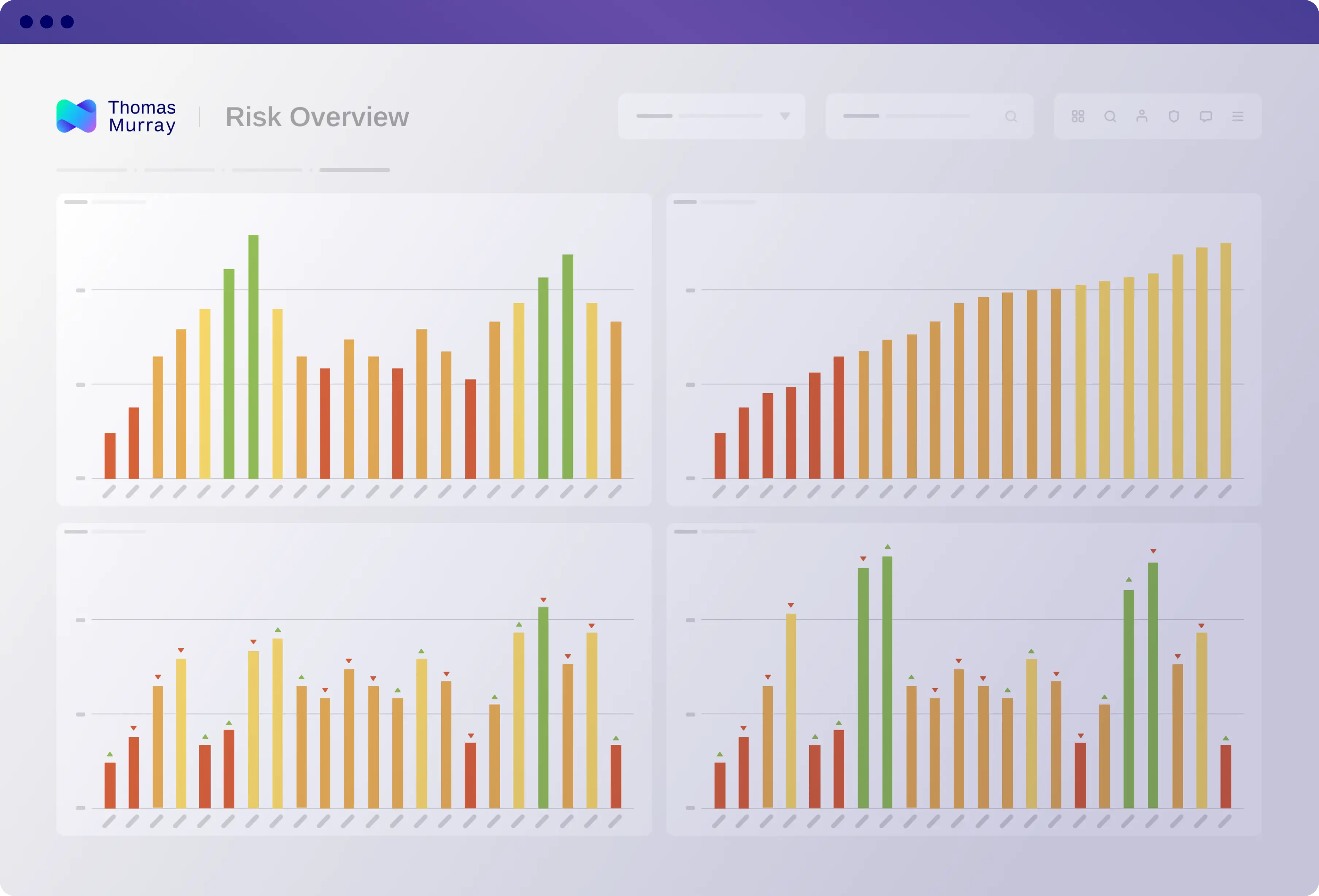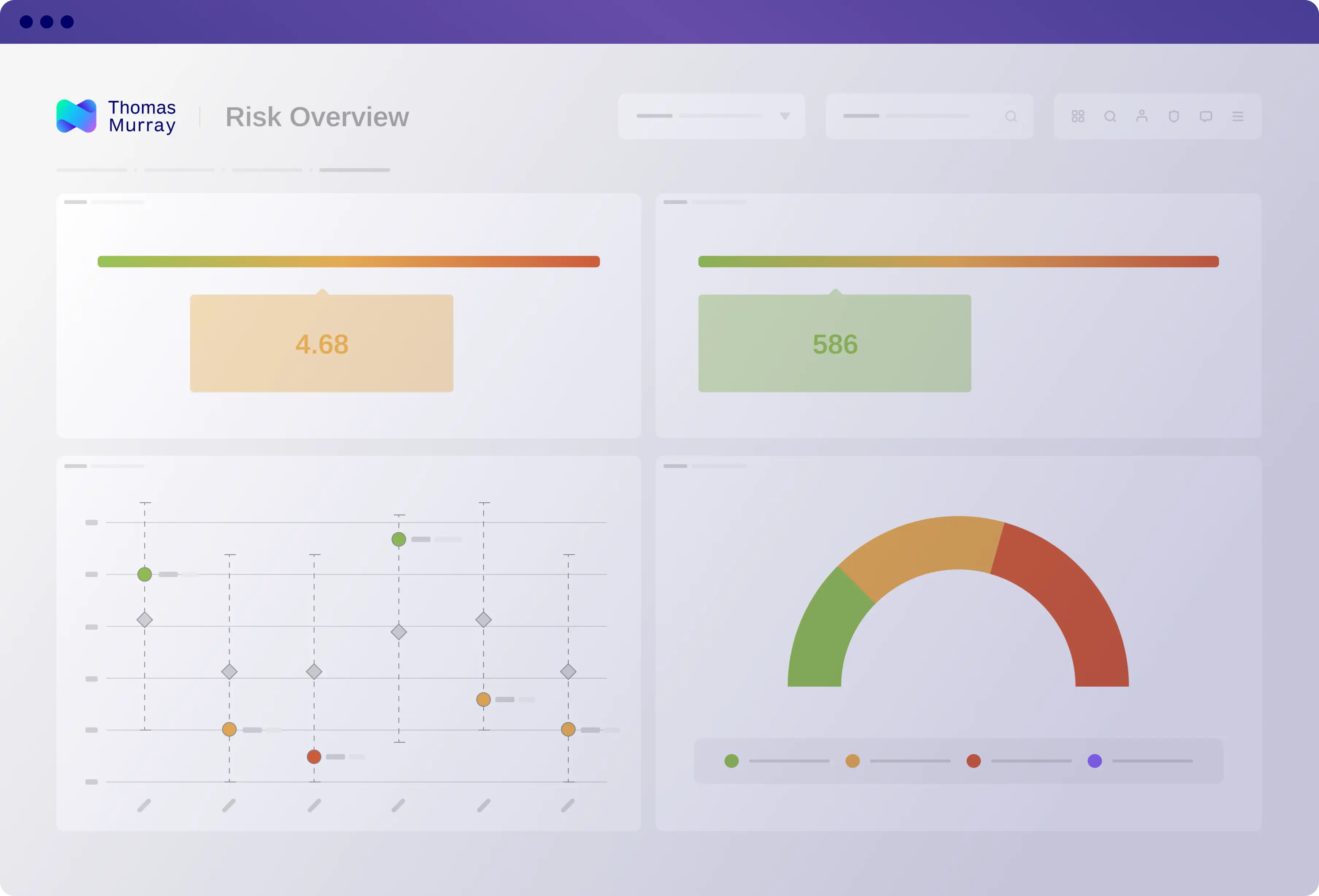 Structured data profiles
Thomas Murray provides standardisation and efficiency to the industries that need it. Our users provide data once, to be shared multiple times. Our platform aggregates multiple data sets from separate sources, and generates a comprehensive assessment. Data validation mechanisms and audit logs ensure transparency and accuracy.
We safeguard clients and their communities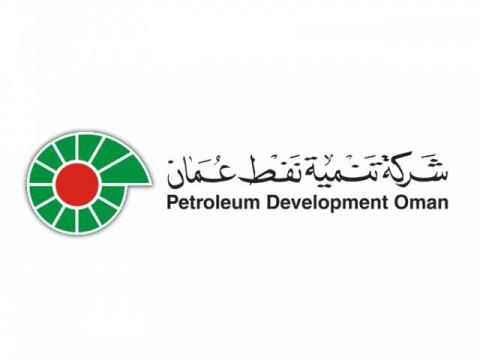 Petroleum Development Oman Pension Fund
"Thomas Murray has been a very valuable partner in the selection process of our new custodian for Petroleum Development Oman Pension Fund."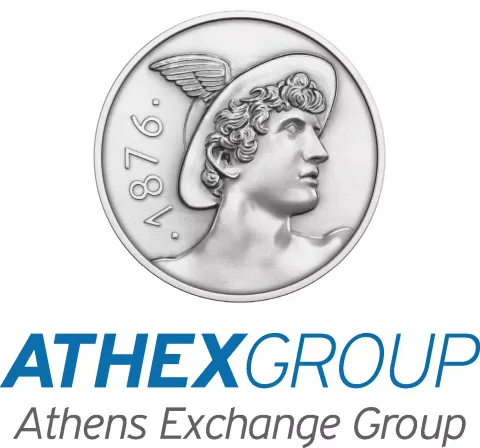 ATHEX
"Thomas Murray now plays a key role in helping us to detect and remediate issues in our security posture, and to quantify ATHEX's security performance to our directors and customers."

Northern Trust
"Thomas Murray provides Northern Trust with a range of RFP products, services and technology, delivering an efficient and cost-effective solution that frees our network managers up to focus on higher Value activities."