As a local market infrastructure entity or interested participant, Thomas Murray Data Services is pleased to send you our October newsletter. This newsletter provides access to the top stories we reported on as part of our on-going surveillance of local capital markets worldwide. We currently track over 100 securities markets, 130 Central Securities Depositories and have Capital Market Infrastructure Risk Rating Reports on over 90 markets worldwide, assessing the post trade risk exposures faced by international investors.
We would value your feedback on this newsletter. Should you wish to find out about subscribing to our services please feel free to contact us.
CMI in Focus - Operational Risk: Disaster Recovery
Thomas Murray Data Services maintains a wealth of information through the whole post-trade lifecycle of securities. In a series of monthly reports, Thomas Murray Data Services will be investigating global trends in the industry through analysis of particular areas of capital market infrastructure.
This month's CMI in Focus looks at disaster recovery and plans that firms have to keep themselves operational when disaster strikes. From back-up data, fully operational back-up sites and testing, good disaster recovery procedures are essential to the smooth running of FMIs.
Top Stories
10 September, 2013
In an update to our previous market newsflash, the Argentina's National Securities Commission (CNV) issued General Resolution No.622 on 5 September 2013, which approves the new capital market technical regulation (N.T.2013). These regulations adopt...
09 September, 2013
The Zagreb Stock Exchange (ZSE) has announced that the Croatian financial services supervisory agency (HANFA) approved the new rules of the ZSE on 6 September 2013. The new exchange rules bring the Croatian capital market in line with EU legislation.
17 September, 2013
The GSE Securities Depository (GSD) has completed the changes that allow custodian banks to access trading accounts with brokers. Custodians are now able to view the share balances in the client trading account with brokers and recall these shares...
16 September, 2013
On 12 September 2013, the Securities and Exchange Board of India (SEBI) published the risk management framework for the dedicated debt segment of stock exchanges. The key points are as follows: Institutional Market...
03 September, 2013
In an update to our previous newsflash, Takasbank has provided the following updates on the launch of its central counterparty (CCP) services. CCP Services for Securities Lending Market: Effective 2 September 2013, Takasbank has started...
Total Number of Thomas Murray Flashes Issued:
September 2013
Securities Market Profiles Flashes: 240 (3090 year on year)
Central Securities Depository Flashes: 84 (1070 year on year)
Capital Market Infrastructure Flashes: 99 (1142 year on year)
Worth Knowing
Depository Risk Flashes
Azerbaijan - NDC Provides Post-Trading Services to Government Securities
Chile - DCV Increases Monthly Discount to Participants
Hong Kong - HKMA Enhances CMU System
Uganda - BOU Implements New CSD System
Netherlands - Euroclear Nederland And Broadridge to Offer Automated General Meeting Notices
Capital Market Infrastructure Risk Rating Flashes
Canada - Agreement in Principle to Move Towards a Cooperative Capital Markets Regulatory System
Italy - Monte Titoli to Offer IFTT Service
Kenya - CMA Seeks Comments on Revised Fee Structure for Capital Markets
Pakistan - LSE Launches Pakistan Unified Corporate Action Reporting System
Qatar - QFMA to Establish Grievance Committee to Protect Investors
In Focus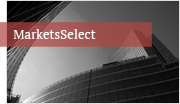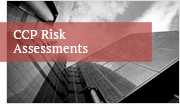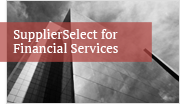 Reporting requirements for AIFMs - clarification from ESMA
Basel III monitoring results shows that banks are on track
CFTC chairman says swaps reform deadlines for US person hedge funds won't be delayed
The cross-border regulatory conundrum
Dodd-Frank clearing mandate fully implemented in US - what next for central clearing?
CFTC chairman Gary Gensler reflects on derivatives reform
Contact Us
For further information on Securities contact:
Derek Duggan
dduggan@ds.thomasmurray.com
Tel. +44 (0) 20 8600 2300
For editorial enquiries contact:
Miles Reucroft
mreucroft@ds.thomasmurray.com
Tel. +44 (0) 20 8600 2300