As a local market infrastructure entity or interested participant, Thomas Murray is pleased to send you our March newsletter. This newsletter provides access to the top stories we reported on as part of our on-going surveillance of local capital markets worldwide. We currently track over 100 securities markets, 130 Central Securities Depositories and have Capital Market Infrastructure Risk Rating Reports on over 90 markets worldwide, assessing the post trade risk exposures faced by international investors.
We would value your feedback on this newsletter. Should you wish to find out about subscribing to our services please feel free to contact us.

Top Stories
Botswana - Liquidity Deposit Requirement For CSDB Participants
Effective from 1 March 2012, custodian participants of the Central Securities Depository of Botswana (CSDB) will be required to maintain and operate liquidity accounts at the settlement bank as per the CSDB rules...
Brazil - BM&FBOVESPA Amends Collateral Criteria Process for Derivatives and Equities Clearinghouses
Effective 1 March 2012, BM&FBOVESPA will implement new criteria and procedures for shares eligible to be posted as collateral at the derivatives and equities clearinghouses. The main changes are as follows...
Czech Republic - PSE and CCP.A Sign MoU
The Prague Stock Exchange (PSE) and CCP.A, the Austrian clearing house, signed a memorandum of understanding (MoU) allowing CCP.A to provide clearing services for the cash market operated by the PSE...
India - BSE Transfers Clearing and Settlement Activities to ICCL
The Bombay High Court has approved the Scheme of Arrangement for the transfer of the clearing and settlement activities of the Bombay Stock Exchange (BSE) to the Indian Clearing Corporation Ltd...
Ukraine - Enhancements to PFTS Government Bonds Market
The PFTS Stock Exchange will introduce a clearing function for government bonds trading following the latest amendments to the Depository Regulation of Government Bonds by the National Bank of Ukraine (NBU)...

Total Number of Thomas Murray Flashes Issued: February 2012
Depository/CSD Risk Flashes: 131 (1044 year on year)
Capital Market Infrastructure Risk Flashes: 137 (1067 year on year)


Worth Knowing
Depository Risk Flashes
Ghana - First-Time Proprietary Rating Issued To GSD
Lebanon - Linkage of Midclear's System to RTGS System
Sweden - Euroclear Sweden Reduces Settlement Fees for Cross-border Transactions
Thailand - TSD to Upgrade PTI System
USA - DTCC to Launch Trade Risk Pro
Capital Market Infrastructure Risk Rating Flashes
Egypt - EFSA to Allow Resumption of Same Day Trading
Global - EMCF to Lower Clearing Rates
Peru - SMV Approves Regulation on Investor Protection
Russia - Proposal for Links Between Registrars and Depositories
Singapore - MAS Consults on Regulation of OTC Derivatives / Transfer of Oversight of Commodity Derivatives

Register for FREE TRIAL
The free trial to Thomas Murray's Rating & Information services enables access to the full suite of Thomas Murray Rating & Information products for 2 markets:
Securities Market Profiles
Central Securities Depository Risk Assessments
Capital Market Infrastructure Risk Ratings
Securities Market Newsflashes
Visit Thomas Murray's Online Store for all Subscriptions and Products.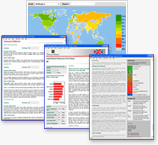 Trial Subscriptions to Thomas Murray's Data Services.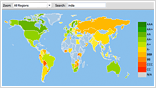 Commission a Public Central Securities Depository Risk Assessment.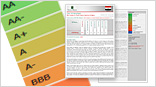 Email Subscriptions
Would you like to receive this Thomas Murray Newsletter on a regular basis?

Forward to a Colleague
Forward this newsletter to your friends and colleagues so they can sign up for their own free copy.