As a local market infrastructure entity or interested participant, Thomas Murray is pleased to send you our December newsletter. This newsletter provides access to the top stories we reported on as part of our on-going surveillance of local capital markets worldwide. We currently track over 100 securities markets, 130 Central Securities Depositories and have Capital Market Infrastructure Risk Rating Reports on over 90 markets worldwide, assessing the post trade risk exposures faced by international investors.
We would value your feedback on this newsletter. Should you wish to find out about subscribing to our services please feel free to contact us.

Top Stories
Global - EC to Propose Regulation Imposing Fines on Failed Trades
According to press reports, the European Commission (EC) is to propose a draft regulation regarding the introduction of fines for failed trades by Central Securities Depositories (CSDs) in markets that do not apply such practice...
Korea - KSD Modifies Settlement Framework
The Korea Securities Depository (KSD) has postponed the implementation date of the proposed changes to the settlement framework, from 21 November to 26 December 2011. The details of the changes are summarised in the table below...
Oman - MCD To Introduce DVP Settlement Model
Further to our previous market newsflash, Muscat Clearing and Depository (MCD) plans to implement a DVP settlement model from Q3 2012. Along with DVP settlement, the following changes will be introduced...
Russia - Draft Law on CSD Concept - Update
Further to our previous newsflash, the Federation Council has approved the draft Central Securities Depository (CSD) law and the corresponding amendments to the Federal Law on the Securities Market. The law must...
USA - DTCC Proposes to Offer Registration Services as SWAPs Data Repository
The Depository Trust & Clearing Corporation (DTCC) has announced that it filed a registration application with the U.S. Commodity Futures Trading Commission (CFTC) to operate a swaps data repository (SDR)...

Total Number of Thomas Murray Flashes Issued: November 2011
Depository/CSD Risk Flashes: 100 (974 year on year)
Capital Market Infrastructure Risk Flashes: 109 (992 year on year)


Worth Knowing
Depository Risk Flashes
France - Triparty Collateral Management Offered at Euroclear France
Japan - JASDEC to Introduce Tolerance Matching in 2014
Mauritius - Amendments to CDS Guarantee Fund Procedures
Peru - Changes to Equities Settlement Fee
Turkey - CRA Plans to Introduce Auto Pre-matching Facility for FOP Equity Transactions
Capital Market Infrastructure Risk Rating Flashes
Brazil - Proposal to Launch a New Exchange in Brazil
Indonesia - Bapepam-LK Revises Net Adjusted Working Capital and Reporting Requirements for Securities Companies
Swaziland - Money Laundering and Financing of Terrorism (Prevention) Act 2011
Sweden - Higher Capital Requirements Proposed for Major Swedish Banks
UAE - Consultation on Draft Regulations on SBL, Short Selling, Market Making and Liquidity Providers

Register for FREE TRIAL
The free trial to Thomas Murray's Rating & Information services enables access to the full suite of Thomas Murray Rating & Information products for 2 markets:
Securities Market Profiles
Central Securities Depository Risk Assessments
Capital Market Infrastructure Risk Ratings
Securities Market Newsflashes
Visit Thomas Murray's Online Store for all Subscriptions and Products.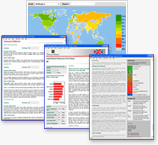 Trial Subscriptions to Thomas Murray's Data Services.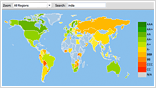 Commission a Public Central Securities Depository Risk Assessment.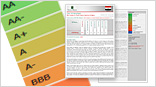 Email Subscriptions
Would you like to receive this Thomas Murray Newsletter on a regular basis?

Forward to a Colleague
Forward this newsletter to your friends and colleagues so they can sign up for their own free copy.