As a local market infrastructure entity or interested participant, Thomas Murray is pleased to send you our June newsletter. This newsletter provides access to the top stories we reported on as part of our on-going surveillance of local capital markets worldwide. We currently track over 100 securities markets, 150 Central Securities Depositories and have Capital Market Infrastructure Risk Rating Reports on over 90 markets worldwide, assessing the post trade risk exposures faced by international investors.
We would value your feedback on this newsletter. Should you wish to find out about subscribing to our services please feel free to contact us.

Top Stories
Canada - CDS to Implement Electronic payment of Entitlements
As part of its dematerialisation project, CDS Clearing and Depository Services Inc. (CDS) proposed some amendments to its Participant Rules, regarding paper processing and handling of entitlement payments. According to the amendments...
Pakistan - Revised Clearing and Settlement and Risk Management of BATS
The National Clearing Company of Pakistan Limited (NCCPL) has revised the clearing and settlement and risk management of the Bond Automated Trading System (BATS). Effective 2 May 2011, the settlement of trades executed on BATS are handled on a...
Poland - Developments at KDPW - Update
In an update to our previous newsflash, KDPW has advised the following timetable for the previously announced initiatives. Phase 1: Implementation in September 2011, following successful tests with the depository's participants planned for...
Russia - Transfer Agent Agreements between NSD and Registrars
On 11 May 2011, the National Settlement Depository (NSD) signed agreements for provision of transfer agent services with some registrars including VTB Registrar CJSC, PRC CJSC, REESTR OJSC, Reyestr-RN LLC and STATUS CJSC, and...
United Arab Emirates - New DVP Model to Be Introduced at DFM and ADX - Update
Following feedback received from market participants, the Dubai Financial Market (DFM) and the Abu Dhabi Securities Exchange (ADX) have decided to postpone the commencement date of the new DVP settlement arrangements to 29 May 2011...

Total Number of Thomas Murray Flashes Issued: May 2011
Depository/CSD Risk Flashes: 99 (921 year on year)
Capital Market Infrastructure Risk Flashes: 96 (935 year on year)


Worth Knowing
Depository Risk Flashes
Bulgaria - 20% Stake of CDAD to be Transferred from BNB to MoF
Chile - DCV Opens Bilateral Link with Euroclear Bank
Indonesia - KSEI Selects Payment Banks for 2011 - 2015
Oman - MCD Introduces Online Connection Facility
Ukraine - NDU Plans to Increase Its Statutory Capital
West Africa - DC/BR to Resume Operations in Abidjan
Capital Market Infrastructure Risk Rating Flashes
Egypt - Plans to Introduce Short Selling
Iceland - Currency Controls to be Lifted - Update
Peru - Central Bank to Implement Mandatory DVP Settlement
Serbia - Parliament Adopts New Law on Capital Markets
Sri Lanka - Additional Payment Transfers Processed via SLIPS

Register for FREE TRIAL
The free trial to Thomas Murray's Rating & Information services enables access to the full suite of Thomas Murray Rating & Information products for 2 markets:
Securities Market Profiles
Central Securities Depository Risk Assessments
Capital Market Infrastructure Risk Ratings
Securities Market Newsflashes
Visit Thomas Murray's Online Store for all Subscriptions and Products.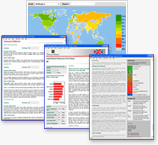 Trial Subscriptions to Thomas Murray's Data Services.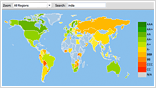 Commission a Public Central Securities Depository Rating.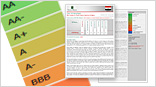 Email Subscriptions
Would you like to receive this Thomas Murray Newsletter on a regular basis?

Forward to a Colleague
Forward this newsletter to your friends and colleagues so they can sign up for their own free copy.