As a local market infrastructure entity or interested participant, Thomas Murray is pleased to send you our new look August newsletter. This newsletter provides access to the top stories we reported on as part of our on-going surveillance of local capital markets worldwide. We currently track over 100 securities markets, 150 Central Securities Depositories and have Capital Market Infrastructure Risk Rating Reports on over 90 markets worldwide, assessing the post trade risk exposures faced by international investors.
We would value your feedback on this newsletter. Should you wish to find out about subscribing to our services please feel free to contact us.

Top Stories
Estonia - Change of Depository System at the Estonian CSD
The Estonian CSD plans to implement a new depositary system effective from 1 January 2011. The replacement of the current D2000 system will be Depend, which is a system developed by Percival Software...
Japan - Roadmap to Reduce Settlement Risks for JGS Trades
The Financial Service Agency (FSA), the Japan Government Bond Clearing Corporation (JGBCC) and the Japan Securities Dealing Association (JSDA) have issued a roadmap to reduce settlement risk...
Spain - Trade Repository for OTC Financial Products
Bolsas y Mercados Españoles (BME) and Clearstream have announced that they have created the first European trade repository named "REGIS-TR". The repository will report...
Ukraine - New Requirements for Professional Market Participants
On 23 July 2010, the president signed the law on amendments to the statutory capital requirements of professional market participants in the Ukrainian capital market...
Zimbabwe - Government Proposes Changes to Financial Markets and Tax Structure
The Minister of Finance (MoF) issued, on 14 July 2010, the mid-year fiscal review, which includes a series of amendments to the local capital market and the country's tax structure...
USA - SEC Seeks Comments on Proxy Voting Process
The U.S. Securities and Exchange Commission (SEC) has published the concepts of the U.S. proxy voting system for public comments until 20 October 2010...

Total Number of Thomas Murray Flashes Issued: July 2010
Depository/CSD Risk Flashes: 78 (838 year on year)
Capital Market Infrastructure Risk Flashes: 86 (920 year on year)


Worth Knowing
Depository Risk Flashes
Chile - DCV to Provide a Centralised Service for Forwards
Italy - New Market Cut-off Times at Monte Titoli
Russia - New Real-time DVP Settlement
South Africa - STRATE Extends Market Deadline of Reverse Substitution for On-market Broker Transactions
UAE - NASDAQ Dubai Issues CSD Transfer Procedures for Equities
Vietnam - VSD Amends Clearing and Settlement Rules
Capital Market Infrastructure Risk Rating Flashes
Croatia - ZSE Introduces Settlement Account Numbers
Egypt - EGX Changes Its Trading Schedule and Settlement Cycle in the OTC Orders Market
India - NSE Expands Collateral Types for Transactions in Cash Segment
Mexico - Changes to SPEI's Schedule
UK - NYSE Euronext London Launched

Register for FREE TRIAL
The free trial to Thomas Murray's Rating & Information services enables access to the full suite of Thomas Murray Rating & Information products for 2 markets:
Capital Market Infrastructure Risk Ratings
Depository Risk Assessments
Securities Market Profiles
Securities Market Surveillance
Visit Thomas Murray's Online Store for all Subscriptions and Products.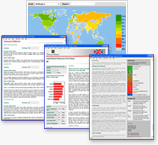 Trial Subscriptions to Thomas Murray's Data Services.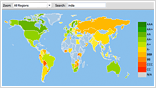 Commisssion a Public Central Securities Depository Rating.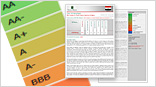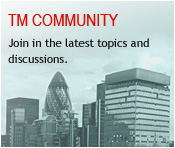 Email Subscriptions
Would you like to receive this Thomas Murray Newsletter on a regular basis?

Forward to a Colleague
Forward this newsletter to your friends and colleagues so they can sign up for their own free copy.