NBAD Custody Enhances Information Delivery to Clients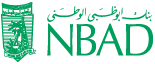 Abu Dhabi (June 20, 2013) - The National Bank of Abu Dhabi (NBAD), the Number One Bank in the UAE, now provides clients up-to-date global securities market news through Thomas Murray Data Services (TMDS), the global leader in the provision of market risk assessments.
The global network of TMDS, which cover 50 markets in six continents, would provide news and intelligence covering the local markets' rules, regulations, systems and procedures for the trading, clearing and settlement of securities in the global market.
"The services of TMDS will provide our clients a greatly added-value service by giving them a comprehensive outlook of the global securities markets," said Hany Samir, the Head of Custody and Co-Head of Securities & Funds Administration Services at NBAD. "TMDS is a global leader in its field and offers NBAD an exciting opportunity to enhance its global market news coverage and to instantaneously share that with our clients."
Derek Duggan, Director, TMDS, said that, "We are delighted to be working with a market leader such as NBAD. Working with such companies is testimony to the market leading data provision of TMDS as we continue to enhance our networks, monitoring and risk assessment platforms."
NBAD is the first licensed Custodian bank and the only banking institution originating from the UAE that is licensed by the Emirates Securities & Commodities Authority to be a custodian or custody services provider; and it recently became a Direct Custodian for NASDAQ-Dubai, thus availing Direct Custody services for all three UAE Stock Markets.
For media enquiries, please contact:
About Thomas Murray Data Services
Thomas Murray Data Services is a specialist custody rating, risk management and research firm specialising in the global securities services industry. TMDS was established in 1994.
The company tracks and analyses over 250 custodians globally and monitors the risk of over 100 capital market infrastructures.
The company has a strong position as a provider of public and private ratings and risk assessments on global custodians, domestic custodian banks and capital market infrastructures.
About NBAD
The National Bank of Abu Dhabi (NBAD), The Number One Bank in UAE, was incorporated in 1968 and is listed on the Abu Dhabi Securities Exchange (ADX), under stock code (NBAD).
Ranked as one of the top 50 safest banks in the world since 2009, NBAD currently operates across 19 countries on five continents. NBAD has a network of 126 branches and more than 580 ATMs to provide banking services to customers all over the UAE. Besides bricks & mortar branches, NBAD provides 24 hour internet banking access through NbadOnline and NbadDirect, the SMS-based payment service (Arrow) as well as account access and personalised customer support through its 24-hour Call Centre.
NBAD's overseas network stretches from China and Hong Kong in the Far East to Malaysia in the South East; Oman, UAE, Kuwait, and Bahrain in the G.C.C.; Jordan and Lebanon in the Levant; Egypt, Sudan, South Sudan and Libya in Africa; France, Switzerland, Channel Islands, and UK in Europe; Brazil in South America, and the USA in North America. NBAD has a strategy to expand to 41 countries by 2022.
NBAD provides its customers with a wide variety of financial services targeting all segments of the consumer and corporate markets.
NBAD aims to support the long-term prosperity of our people, our customers and the communities in which we do business by being transparent and responsible. The Bank is ranked 3rd on the S&P/Hawkamah ESG Pan Arab Index out of the top 50 Pan Arab companies based on their performance on nearly 200 environment, social, and governance metrics.
NBAD is rated senior long term/short term A+/A-1 by Standard & Poor's (S&P), Aa3/P1 by Moody's, AA-/F1+ by Fitch, A+ by Rating and Investment Information Inc (R&I) Japan, and AAA by RAM (Malaysia), giving it one of the strongest combined rating of any Middle Eastern financial institution.