As a local market infrastructure entity or interested participant, Thomas Murray Data Services is pleased to send you our May newsletter. This newsletter provides access to the top stories we reported on as part of our on-going surveillance of local capital markets worldwide. We currently track over 100 securities markets, 130 Central Securities Depositories and have Capital Market Infrastructure Risk Rating Reports on over 90 markets worldwide, assessing the post trade risk exposures faced by international investors.
We would value your feedback on this newsletter. Should you wish to find out about subscribing to our services please feel free to contact us.
CMI in Focus - Evolution of Best Practices; the example of Disaster Recovery
Thomas Murray Data Services maintains a wealth of information through the whole post-trade lifecycle of securities. In a series of monthly reports, Thomas Murray Data Services will be investigating global trends in the industry through analysis of particular areas of capital market infrastructure.
This month CMI in Focus looks at standards in disaster recover practices as an illustration of evolving best practices in Financial Market Institutions (FMIs).
Top Stories
15 April, 2014
The Dhaka Stock Exchange (DSE) and the Chittagong Stock Exchange (CSE) have published their respective settlement guarantee fund regulations. The guarantee funds are aimed at reducing the settlement risk and ensure settlement...
16 April, 2014
On 15 April 2015, the European Parliament adopted the Regulation on securities settlement and central securities depositories. The regulation's main objectives are as follows:Shorter settlement periods; Deterrent settlement discipline...
10 April, 2014
Midclear, the Lebanese depository for equities and corporate debt, has announced that it has started settling repo transactions as of March 2014. Midclear initially settles repos in Certificate of Deposits (CDs), but considers extending the...
01 April, 2014
The Nigerian Stock Exchange (NSE) has set new minimum operating standards for all licensed Dealing Members. The new standards cater for all three classes of Dealing Members (Broker Dealers, Brokers and Dealers) and address the...
23 April, 2014
In an update to our previous newsflash, the Depository Trust & Clearing Corporation (DTCC) has also supported a move to a two-day settlement period, or "T+2," in the U.S. financial markets for equities, corporate and municipal bonds and...
Total Number of Thomas Murray Flashes Issued:
April 2014
Securities Market Profiles Flashes: 239 (3115 year on year)
Central Securities Depository Flashes: 95 (1092 year on year)
Capital Market Infrastructure Flashes: 88 (1117 year on year)
Worth Knowing
Depository Risk Flashes
Austria - OeKB Publishes T2S Functional Guide
Egypt - MCDR to Provide New Service for Issuers
Kenya - CDSC to Implement a New CDS System
Nicaragua - CENIVAL to Activate DRP
Vietnam - VSD to Introduce New Communication System
Capital Market Infrastructure Risk Rating Flashes
Azerbaijan - Baku Stock Exchange and NDC Expand Repo Market
Chile - Introduction of Short Term Treasury Notes in the Chilean Market
India - RBI KYC Requirements for Foreign Portfolio Investors
Luxembourg - LuxCSD Sponsored for Pre-LOU Role
Uganda - Link between Payment System and Securities Settlement System

AIFMD Webinars
Why firms need to be concerned with AIFMD right now
Last month TMDS hosted the first in its series of AIFMD & UCITS V themed webinars.
Click here to view a video of the webinar in German
Click here to view a video of the webinar in English
Latest News
UCITS V - what it means for depositaries
Clearing in Europe - interview with Eurex's Marcus Zickwolff
Segregation of assets an area that needs clarifying under AIFMD
Appointing a depositary under AIFMD
KDPW_CCP becomes third CCP to be authorised under EMIR
Custodian banks and trade reporting
In Focus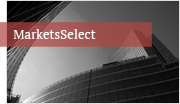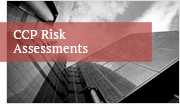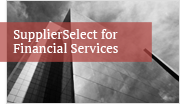 Contact Us
For further information on Securities contact:
Derek Duggan
dduggan@ds.thomasmurray.com
Tel. +44 (0) 20 8600 2300
For editorial enquiries contact:
Miles Reucroft
mreucroft@ds.thomasmurray.com
Tel. +44 (0) 20 8600 2300