As a local market infrastructure entity or interested participant, Thomas Murray Data Services is pleased to send you our April newsletter. This newsletter provides access to the top stories we reported on as part of our on-going surveillance of local capital markets worldwide. We currently track over 100 securities markets, 130 Central Securities Depositories and have Capital Market Infrastructure Risk Rating Reports on over 90 markets worldwide, assessing the post trade risk exposures faced by international investors.
We would value your feedback on this newsletter. Should you wish to find out about subscribing to our services please feel free to contact us.
CMI in Focus - Partial Settlement
Thomas Murray Data Services maintains a wealth of information through the whole post-trade lifecycle of securities. In a series of monthly reports, Thomas Murray Data Services will be investigating global trends in the industry through analysis of particular areas of capital market infrastructure.
This month's CMI in Focus looks at partial settlement and how it is adopted as a fails mitigant globally.
Top Stories
20 March, 2014
The European Securities and Markets Authority (ESMA) has published a discussion paper on the draft technical standards for the regulation on improving securities settlement in the European Union and on central securities depositories (CSDR)...
04 March, 2014
KDPW and KDPW_CCP, the Polish central securities depository and central counterparty respectively, have announced a revised schedule for the introduction of their new partial settlement and netting services. The new services...
26 March, 2014
The National Settlement Depository (NSD) launched today new information services provided through its Corporate Information Centre (CIC). CIC will receive information on issuers, securities and corporate actionscovered by NSD and will allow the...
18 March, 2014
Further to our previous newsflash, the Financial Supervisory Commission (FSC) announced the requirements for local securities companies to act as custodians for Foreign Institutional Investors (FINI) and Foreign Individual Investors (FIDI). Approved local...
05 March, 2014
Further to our previous market newsflashes, the Venezuelan Government announced that the Exchange Agreement No.27, which provides the operational conditions of the Complementary Foreign Exchange Administration System (SICAD II), came into force on...
Total Number of Thomas Murray Flashes Issued:
March 2014
Securities Market Profiles Flashes: 246 (3124 year on year)
Central Securities Depository Flashes: 103 (1087 year on year)
Capital Market Infrastructure Flashes: 98 (1129 year on year)
Worth Knowing
Depository Risk Flashes
Belgium, France, Netherlands - Euroclear Publishes ESES-T2S Detailed Service Description
Peru - Amendments to MILA Regulation
Saudi Arabia - Tadawul Depository Report Updated and Rating Upgrade
Zambia - BoZ Introduces Penalties for Late Settlement
Capital Market Infrastructure Risk Rating Flashes
Canada - IIROC Publishes Concept Paper on Lowering Minimum Capital Requirements
Greece - Restructuring of Derivatives Market
Israel - Allotted Time to Cover Technical Short Positions - Update
Nigeria - Demutualisation of NSE
Vietnam - SBV Circular on VND Cash Account for Indirect Investments by Foreign Investors

AIFMD Webinars
Why firms need to be concerned with AIFMD right now
Join us for our first webinars in the series on Thursday 3 April. We will be covering the topic of why firms need to be concerned with AIFMD right now. We will be looking at the level of liability from a depositary and a legal perspective. We will be running the topic in German and English, across two webinars.
Click below to register for these free sessions now.
German, at 13:00 CEST
English, at 14:00 BST
Latest News
AIFMD and the depositary liability
NASDAQ OMX becomes first approved European CCP under EMIR
Collateral mobility key to a successful post-trade Europe
CCP in Focus - Skin-in-the-Game - How much skin should a CCP put in, if a CCP puts in Skin?
EMIR trade reporting and EU LEIs one month in
CME's European expansion continues
In Focus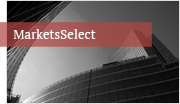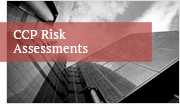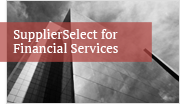 Contact Us
For further information on Securities contact:
Derek Duggan
dduggan@ds.thomasmurray.com
Tel. +44 (0) 20 8600 2300
For editorial enquiries contact:
Miles Reucroft
mreucroft@ds.thomasmurray.com
Tel. +44 (0) 20 8600 2300