As a local market infrastructure entity or interested participant, Thomas Murray Data Services is pleased to send you our March newsletter. This newsletter provides access to the top stories we reported on as part of our on-going surveillance of local capital markets worldwide. We currently track over 100 securities markets, 130 Central Securities Depositories and have Capital Market Infrastructure Risk Rating Reports on over 90 markets worldwide, assessing the post trade risk exposures faced by international investors.
We would value your feedback on this newsletter. Should you wish to find out about subscribing to our services please feel free to contact us.
CMI in Focus - Pre-Funding Settlement Model: Impact on Liquidity Risk
Thomas Murray Data Services maintains a wealth of information through the whole post-trade lifecycle of securities. In a series of monthly reports, Thomas Murray Data Services will be investigating global trends in the industry through analysis of particular areas of capital market infrastructure.
This month CMI In Focus expands from November's article on pre-funding models, to discuss the impact of this type of settlement on trading and settlement liquidity.
Top Stories
12 February, 2014
The China Securities Depository and Clearing Corporation Limited (CSDC) has released a draft on the revised Securities Accounts Management Rules in relation to the multi-layered securities account structure. The key points are as follows: Securities...
18 February, 2014
On 14 January 2014, the National Supervisory Council of the Financial System (Consejo Nacional de Supervision del Sistema Financiero - CONASSIF) published for comments amendments to Regulation on Securities Record Keeping...
07 February, 2014
Monte Titoli, the Italian central securities depository (CSD), has advised that the Italian financial community has decided to endorse a market practice for the uniform use of the second layer matching fields as of 1 April 2014. On 24 September 2012...
25 February, 2014
The Nigerian Stock Exchange (NSE) will introduce an enhanced trade notification system known as X-Alert to investors in March 2014. X-Alert will replace the Trade Alert notification system currently in place, and will provide investors with details of...
05 February, 2014
On 17 January 2014, the Central Bank of Russia (CBR) published a draft regulation amending the capital requirements for the different market participants. According to the document, the minimum capital requirements would be reduced as...
Total Number of Thomas Murray Flashes Issued:
February 2014
Securities Market Profiles Flashes: 240 (3157 year on year)
Central Securities Depository Flashes: 104 (1076 year on year)
Capital Market Infrastructure Flashes: 95 (1136 year on year)
Worth Knowing
Depository Risk Flashes
Azerbaijan - Amendments to NDC Fees Schedule
Canada - CDS to Expand its Participants Scope
Global - Thomas Murray Issues Proprietary Rating for LuxCSD
South Africa - Amendments to CSD Rules
Taiwan - TDCC to Merge with Taiwan Integrated Shareholder Service Company
Capital Market Infrastructure Risk Rating Flashes
Brazil - BM&FBOVESPA Amends Reporting to Investors
Ghana - BoG Increases Minimum Capital Requirement for Class 1 Banks
Japan - Enhancement of Corporate Action Information Service
Norway - VPS and Clearstream Cooperate on Collateral Management Solution

AIFMD Webinars
Join us for our first webinars in the series on Thursday 3 April. We will be covering the topic of why firms need to be concerned with AIFMD right now. We will be looking at the level of liability from a depositary and a legal perspective. We will be running the topic in three languages, across three webinars.
Click below to register for these free sessions now.
French, at 11:00 CEST
German, at 13:00 CEST
English, at 14:00 BST
Latest News
European Parliament and Council back strengthened UCITS directive
LEI numbers jump as Europe wakes up to trade reporting
AIFMD MoUs signed with EU countries
Clarifying a derivative in Europe - the legal perspective
CCP in Focus - When is a QCCP not really a QCCP?
EMIR trade reporting awaits EC clarification as to what constitutes a derivative
In Focus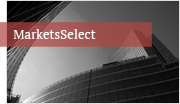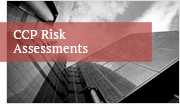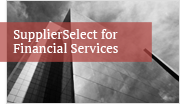 Contact Us
For further information on Securities contact:
Derek Duggan
dduggan@ds.thomasmurray.com
Tel. +44 (0) 20 8600 2300
For editorial enquiries contact:
Miles Reucroft
mreucroft@ds.thomasmurray.com
Tel. +44 (0) 20 8600 2300