As a local market infrastructure entity or interested participant, Thomas Murray Data Services is pleased to send you our January newsletter. This newsletter provides access to the top stories we reported on as part of our on-going surveillance of local capital markets worldwide. We currently track over 100 securities markets, 130 Central Securities Depositories and have Capital Market Infrastructure Risk Rating Reports on over 90 markets worldwide, assessing the post trade risk exposures faced by international investors.
We would value your feedback on this newsletter. Should you wish to find out about subscribing to our services please feel free to contact us.
CMI in Focus - Value added services by CSDs
Thomas Murray Data Services maintains a wealth of information through the whole post-trade lifecycle of securities. In a series of monthly reports, Thomas Murray Data Services will be investigating global trends in the industry through analysis of particular areas of capital market infrastructure.
This month's CMI in Focus looks at the variety of models in terms of services provided by CSDs across the globe, from traditional to value added services.
Top Stories
18 December, 2013
Further to our previous market newsflashes, on 12 December 2013 the National Council for the Development of the Securities Market of Costa Rica (CDMV for its acronym in Spanish) published for comments a new Draft Law to regulate the...
23 December, 2013
On 18 December 2013, the European Parliament and the EU Member States reached a provisional agreement on the proposed central securities depositories regulation (CSDR). The provisional agreement paves the way for the final adoption of...
20 December, 2013
Further to our previous newsflash, the Securities and Exchange Board of India (SEBI) issued the circulars on the deposit and Base Minimum Capital (BMC) requirements for participants of the dedicated debt segments of stock exchanges. The requirements are...
30 December, 2013
Qatar Exchange (QE) has announced that, effective 2 January 2014, all activities and functions performed by the Central Registration Department (CRD) of QE will be transferred to Qatar Central Security Depository (QCSD), a newly established...
09 December, 2013
SIX SIS, the Swiss central securities depository (CSD), has announced that it will start charging late settlement fees for transactions that have been concluded on Multilateral Trading Facilities (MTFs). Currently, the CSD imposes fines...
Total Number of Thomas Murray Flashes Issued:
December 2013
Securities Market Profiles Flashes: 281 (3150 year on year)
Central Securities Depository Flashes: 116 (1049 year on year)
Capital Market Infrastructure Flashes: 101 (1117 year on year)
Worth Knowing
Depository Risk Flashes
Austria - Additional Settlement Batch in DS.A
Ghana - Merger of GSD and Ghana CSD
Korea - KSD Proposes Amendments to Rules on SBL Intermediation
Palestine - Palestine Exchange Reduces Settlement Cycle to T

2
USA - DTCC Establishes Requirements for Registered Investment Companies to Become Members of its GSD
Capital Market Infrastructure Risk Rating Flashes
Canada - OSFI Issues a Draft on Intraday Liquidity Management
Croatia - SKDD Establishes SKDD-CCP Smart Clear Inc.
Global - CPSS-IOSCO Consultation on Assessment Methodology for Critical Service Providers of FMIs
Nigeria - New Minimum Capital Requirements for Capital Market Operators
Pakistan - SECP Conducts Self-Assessment of IOSCO Principles on Securities Regulation
In Focus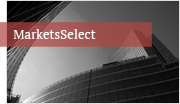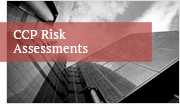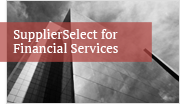 Trade reporting in Europe - interview with DTCC's Stewart Macbeth
CFTC cross border rules leave much unresolved
CCP in Focus - Fragmentation vs. Consolidation in the CCP World
Trade reporting in Europe - interview with ICE Trade Vault's Bruce Tupper
Competition at CSDs, for better or worse
Regulations in the CSD space - are they all necessary?
Volcker Rule set for approval vote - concern on Wall Street and abroad
Contact Us
For further information on Securities contact:
Derek Duggan
dduggan@ds.thomasmurray.com
Tel. +44 (0) 20 8600 2300
For editorial enquiries contact:
Miles Reucroft
mreucroft@ds.thomasmurray.com
Tel. +44 (0) 20 8600 2300