As a local market infrastructure entity or interested participant, Thomas Murray Data Services is pleased to send you our December newsletter. This newsletter provides access to the top stories we reported on as part of our on-going surveillance of local capital markets worldwide. We currently track over 100 securities markets, 130 Central Securities Depositories and have Capital Market Infrastructure Risk Rating Reports on over 90 markets worldwide, assessing the post trade risk exposures faced by international investors.
We would value your feedback on this newsletter. Should you wish to find out about subscribing to our services please feel free to contact us.
CMI in Focus - Financial Transaction Tax: Impact on Share Trading
Thomas Murray Data Services maintains a wealth of information through the whole post-trade lifecycle of securities. In a series of monthly reports, Thomas Murray Data Services will be investigating global trends in the industry through analysis of particular areas of capital market infrastructure.
This month in CMI in Focus, Thomas Murray looks at the impact of the Financial Transaction Tax on trading volumes in Europe.
Top Stories
28 November, 2013
In an update to our previous newsflash, ASX Clear issued a notice on the consultation paper on the minimum core capital requirements, based on the feedback of market participants. ASX Clear has determined that the minimum core capital requirement...
27 November, 2013
Euroclear Finland, the Finnish central securities depository (CSD), is planning to make changes to the Finnish Market Practice in order to align its functionality with TARGET2-Securities (T2S) requirements. Specifically, the changes involve...
20 November, 2013
Further to our previous newsflash, the Central Depository and Settlement Corporation (CDSC) has issued following clarifications with regards to the dematerialisation of securities:The 62 listed companies at the NSE were grouped into...
06 November, 2013
The National Clearing Centre (NCC) has been granted the status of qualifying central counterparty (QCCP) by the Central Bank of Russia (CBR), becoming the first and only qualifying CCP in the Russian Federation. The decision was...
26 November, 2013
The Depository Trust & Clearing Corporation (DTCC) announced on 25 November 2013 that National Securities Clearing Corporation (NSCC) has filed a proposed rule change with the Securities and Exchange Commission (SEC) under which it will provide...
Total Number of Thomas Murray Flashes Issued:
November 2013
Securities Market Profiles Flashes: 245 (3139 year on year)
Central Securities Depository Flashes: 83 (1052 year on year)
Capital Market Infrastructure Flashes: 79 (1122 year on year)
Worth Knowing
Depository Risk Flashes
Ghana - Ghana CSD Rating Upgrade
Global - Euroclear to Introduce ICSD-Settled ETF Service
Poland - KDPW Enhances Corporate Actions Electronic Communication
Singapore - SGX Selects LSEG's MillenniumIT for New Post-Trade System
Uruguay - BCU Issues Regulation on Automated Clearing Houses
Capital Market Infrastructure Risk Rating Flashes
Bangladesh - CSE Reduces Settlement Cycle from T+3 to T+2 - Update
Egypt - Clarifications Regarding Rights Issue Trading - Update
Global - European Council Compromise Proposal for UCITS V
Peru - SMV Approves Regulation of Centralised Trading Mechanisms for Public Debt Instruments
Ukraine - NSSMC Reports on Custodians and Registrars Licenses
In Focus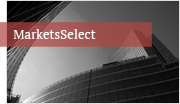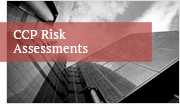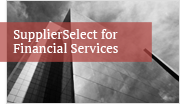 Trade reporting in Europe - interview with REGIS-TR's Damien Gillespie
CME European Trade Repository and ICE Trade Vault approved by ESMA
CFTC grants more time to non-U.S swap dealers
CCP in Focus - CCPs - the same in name only
Trade reporting in Europe - interview with UnaVista's Mark Husler
Malaysia takes first steps towards OTC trade reporting
Change of leadership, change of direction for the CFTC?
Contact Us
For further information on Securities contact:
Derek Duggan
dduggan@ds.thomasmurray.com
Tel. +44 (0) 20 8600 2300
For editorial enquiries contact:
Miles Reucroft
mreucroft@ds.thomasmurray.com
Tel. +44 (0) 20 8600 2300