As a local market infrastructure entity or interested participant, Thomas Murray Data Services is pleased to send you our November newsletter. This newsletter provides access to the top stories we reported on as part of our on-going surveillance of local capital markets worldwide. We currently track over 100 securities markets, 130 Central Securities Depositories and have Capital Market Infrastructure Risk Rating Reports on over 90 markets worldwide, assessing the post trade risk exposures faced by international investors.
We would value your feedback on this newsletter. Should you wish to find out about subscribing to our services please feel free to contact us.
CMI in Focus - Pre-Funding Settlement Models: Account Setup and Associated Risks
Thomas Murray Data Services maintains a wealth of information through the whole post-trade lifecycle of securities. In a series of monthly reports, Thomas Murray Data Services will be investigating global trends in the industry through analysis of particular areas of capital market infrastructure.
This month's CMI in Focus looks at pre-funded markets where securities for settlement must be positioned prior to trade, and in particular the risks surrounding the account structures employed by settlement participants in this type of market model.
Top Stories
16 October, 2013
On 15 October 2013, the International Organisation of Securities Commissions (IOSCO) published the IOSCO Securities Markets Risk Outlook for 2013-2014. The report highlights important trends, vulnerabilities and risks in securities markets that may be of concern from a systemic perspective...
24 October, 2013
The Capital Markets (Real Estate Investment Trusts) (Collective Investment Scheme) Regulations, 2013 were gazetted by the Cabinet Secretary for the National Treasury on 18 June 2013...
01 October, 2013
Qatar Holding, the investment arm of the Qatar Investment Authority (QIA), has signed an agreement with NYSE Euronext which provides for the sale of NYSE Euronext's 12% stake in Qatar Exchange (QE) to Qatar Holding...
22 October, 2013
Singapore has launched a comprehensive assessment of Money Laundering (ML) and Terrorist Financing (TF) risks. The National Risk Assessment (NRA) is an ML/TF risk audit of the financial sector as well as the designated non-financial businesses and professions in Singapore...
07 October, 2013
In an update to our previous newsflash, Bolsa y Mercados Españoles (BME) announced the launch of Mercado Alternativo de Renta Fija (MARF), the new fixed income market aimed at medium and small-size enterprises, almost exclusively reliant on the banking system...
Total Number of Thomas Murray Flashes Issued:
October 2013
Securities Market Profiles Flashes: 303 (3122 year on year)
Central Securities Depository Flashes: 80 (1050 year on year)
Capital Market Infrastructure Flashes: 90 (1124 year on year)
Worth Knowing
Depository Risk Flashes
Chile - DCV Gets International Certification on Business Continuity
Germany - CBF to Shorten Market Claims Auto-Compensation Period
India - RBI to Launch New RTGS System
UK / Ireland - Consultation on Settlement Finality of Complex Transactions - Update
USA - New Implementation Timeline for DTCC's Settlement Matching Initiative - Update
Capital Market Infrastructure Risk Rating Flashes
Bolivia - ASFI Amends Procedure to Grant Clearing House Licence
Italy - CC&G Launches Central Counterparty Service for Markets Settling at ICSDs
Japan - Merger between JSCC and JGBCC - Update
Ukraine - NDU Starts Operating as Single CSD for Non-Government Securities

In Focus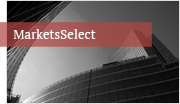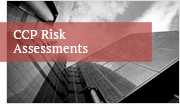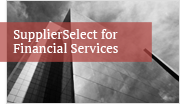 US grants acceptance of approved global LEIs
Increased transparency increases competition, says outgoing CFTC chairman Gary Gensler
EMIR Counterparty Classification Tool launched by ISDA
Financial Transaction Tax 'poses enormous risk' to those involved
CCPs are an unnecessary addition to systemic risk, says Manmohan Singh
CCP in Focus - Indirect Clearing: Capital treatment and other confusions
Trade reporting commences for Australian banks
Contact Us
For further information on Securities contact:
Derek Duggan
dduggan@ds.thomasmurray.com
Tel. +44 (0) 20 8600 2300
For editorial enquiries contact:
Miles Reucroft
mreucroft@ds.thomasmurray.com
Tel. +44 (0) 20 8600 2300