As a local market infrastructure entity or interested participant, Thomas Murray Data Services is pleased to send you our September newsletter. This newsletter provides access to the top stories we reported on as part of our on-going surveillance of local capital markets worldwide. We currently track over 100 securities markets, 130 Central Securities Depositories and have Capital Market Infrastructure Risk Rating Reports on over 90 markets worldwide, assessing the post trade risk exposures faced by international investors.
We would value your feedback on this newsletter. Should you wish to find out about subscribing to our services please feel free to contact us.
CMI in Focus - Governance and Transparency in CSDs
Thomas Murray Data Services maintains a wealth of information through the whole post-trade lifecycle of securities. In a series of monthly reports, Thomas Murray Data Services will be investigating global trends in the industry through analysis of particular areas of capital market infrastructure.
This month CMI In Focus discusses aspects of Governance and Transparency in CSDs, a new risk in Thomas Murray's CSD ratings and a key principle in the CPSS-IOSCO Principles for Financial Market Infrastructures (PFMI).
Top Stories
08 August, 2013
The central bank of Belgium, NBB, is in the process of developing a new securities settlement system (SSS) in connection with its migration to Target2-Securities (T2S). NBB is scheduled to join the T2S platform during the...
06 August, 2013
BM&FBOVESPA has announced the implementation of new functionalities for its Voluntary Corporate Actions procedures which will be available to custodians from 19 August 2013 via the Online Central Depository (CAC). The new automated...
12 August, 2013
The Indonesia Central Securities Depository (KSEI) is planning to utilise its cash account in the Real Time Gross Settlement (RTGS) system of Bank of Indonesia (BI) to facilitate payments related to on-exchange transactions...
23 August, 2013
Moscow Exchange (ME) has announced some changes that will become effective from 2 September 2013 in its operations, including in the introduction of T+2 settlement. The salient points are...
30 August, 2013
The Saudi Stock Exchange (Tadawul) has proposed a new custody model, namely "Securities Independent Custody Model", which will enable custodians to participate in market settlement in the Saudi capital market. Details are summarised below...
Total Number of Thomas Murray Flashes Issued:
August 2013
Securities Market Profiles Flashes: 252 (3039 year on year)
Central Securities Depository Flashes: 75 (1065 year on year)
Capital Market Infrastructure Flashes: 82 (1125 year on year)
Worth Knowing
Depository Risk Flashes
Bulgaria - Changes to CDAD Rules and Regulations
Kenya - Penalty for Late Acceptance and Re-allocation of Trades
Korea - KSD Amends Enforcement Rules for SBL Intermediation
Nicaragua - CENIVAL System Enhancement
United Arab Emirates - NASDAQ Dubai Introduces Transfer Fee For Debt Securities
Capital Market Infrastructure Risk Rating Flashes
Argentina - Argentina to Re-Open Exchange of Defaulted Debt
China - Enhancement of Bond Settlement in CIBM
Global - ESMA Issues Guidelines on Key Concepts of AIFMD
Israel - Initiative to Establish Online Voting System
Ukraine - NBU Regulation Introducing Clearing Guarantee Fund in Ukraine
In Focus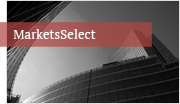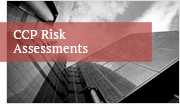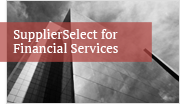 Italy introduces tax on HFT and derivatives trades
Phase Three CFTC Dodd-Frank clearing mandate due 9 September
Basel III capital requirements on track at world's top banks
IRS issues FATCA registration process
Trade repositories adjust targets in line with European ETD reporting delay
CCP application deadline for EMIR compliance looming
CPSS-IOSCO report on authorities' access to trade repositories
Contact Us
For further information on Securities contact:
Derek Duggan
dduggan@ds.thomasmurray.com
Tel. +44 (0) 20 8600 2300
For editorial enquiries contact:
Miles Reucroft
mreucroft@ds.thomasmurray.com
Tel. +44 (0) 20 8600 2300