As a local market infrastructure entity or interested participant, Thomas Murray Data Services is pleased to send you our August newsletter. This newsletter provides access to the top stories we reported on as part of our on-going surveillance of local capital markets worldwide. We currently track over 100 securities markets, 130 Central Securities Depositories and have Capital Market Infrastructure Risk Rating Reports on over 90 markets worldwide, assessing the post trade risk exposures faced by international investors.
We would value your feedback on this newsletter. Should you wish to find out about subscribing to our services please feel free to contact us.
CMI in Focus
Thomas Murray Data Services maintains a wealth of information through the whole post-trade lifecycle of securities. In a series of monthly reports, Thomas Murray Data Services will be investigating global trends in the industry through analysis of particular areas of capital market infrastructure.
This month, CMI In Focus discusses corporate actions processing, the role of CSDs and the principles of best practice in this important operational area.
Top Stories
25 July, 2013
The Brazilian Securities Commission has published for comments three drafts which amend the regulation on central securities depositories (CSD) and the activities of custody and registration of securities. The first document sets...
26 July, 2013
From 26 July 2013, the Hong Kong Monetary Authority (HKMA) introduced two enhancements to RMB liquidity for the Authorised Institutions (AI) participating in RMB business in Hong Kong. In addition to providing of...
09 July, 2013
Qatar Exchange (QE) has announced that, pursuant to Article 4.1.5 of the QE Rulebook, members may obtain pre-funding exemptions for clients (i.e. not receiving the buy value from clients prior to entering a buy order) provided (i) that...
16 July, 2013
The Financial Conduct Authority (FCA) has launched a consultation on material changes to the rules relating to client money, custody assets and mandates. Consultation Paper CP13/5 includes a series of proposals aiming to address...
24 July, 2013
The new regulation "On Depository Activity Execution" issued by the National Securities and Stock Market Commission (NSSMC) has been officially published. The salient points of the regulation are...
Total Number of Thomas Murray Flashes Issued:
July 2013
Securities Market Profiles Flashes: 285 (3022 year on year)
Central Securities Depository Flashes: 100 (1073 year on year)
Capital Market Infrastructure Flashes: 114 (1128 year on year)
Worth Knowing
Depository Risk Flashes
Bosnia and Herzegovina - New Rulebook Adopted on CRS Custody Activities
Global - LSEG to Establish New CSD in Luxembourg
Nigeria - CSCS to Implement SWIFT Messaging
Peru - Capital Increase at CAVALI
Vietnam - VSD Amends Guidelines on Securities Depository Operations
Capital Market Infrastructure Risk Rating Flashes
Argentina - Merval Shareholders Approve Creation of B&MA
Australia - ASX Consults on Segregation, Portability and Rescheduled Settlements of Cash Equity Market
Belgium, France, Netherlands, Portugal - Harmonisation of Corporate Actions in Euronext Zone
Russia - New regulation on Bond Holder Rights Protection
Turkey - CBT Launches New Payment System and Securities Settlement System
In Focus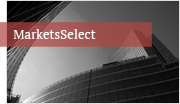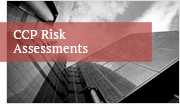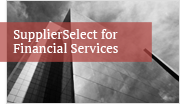 Gensler reflects US regulatory reform
Video feature: CME's trade repository
CCP in Focus - CCP Risk Assessments
CME Group aims to deliver client compliance in trade reporting obligation
New European Regulation - AIFMD and UCITS V - A Tsunami for Custodians
Client Asset Protection - are we there yet?
Contact Us
For further information on Securities contact:
Derek Duggan
dduggan@ds.thomasmurray.com
Tel. +44 (0) 20 8600 2300
For editorial enquiries contact:
Miles Reucroft
mreucroft@ds.thomasmurray.com
Tel. +44 (0) 20 8600 2300