As a local market infrastructure entity or interested participant, Thomas Murray Data Services is pleased to send you our July newsletter. This newsletter provides access to the top stories we reported on as part of our on-going surveillance of local capital markets worldwide. We currently track over 100 securities markets, 130 Central Securities Depositories and have Capital Market Infrastructure Risk Rating Reports on over 90 markets worldwide, assessing the post trade risk exposures faced by international investors.
We would value your feedback on this newsletter. Should you wish to find out about subscribing to our services please feel free to contact us.
CMI in Focus
Thomas Murray Data Services maintains a wealth of information through the whole post-trade lifecycle of securities. In a series of monthly reports, Thomas Murray Data Services will be investigating global trends in the industry through analysis of particular areas of capital market infrastructure.
This month, CMI in Focus looks at securities lending for fails management purposes, the mechanisms, players and risks involved in operating an efficient lending market.
Top Stories
07 June, 2013
Eurex Clearing AG (Eurex) has announced that specified equities held in Non-Collective Safe Custody (NCSC) and traded on the Frankfurt Stock Exchange will be CCP-eligible from...
26 June, 2013
In an update to our previous newsflashes, following a decision by the Hungarian State Debt Management Agency (AKK), KELER, the central securities depository has announced that it terminated the intraday government securities lending facility...
27 June, 2013
Further to our previous newsflash, the Reserve Bank of India (RBI) has decided that the MCX-SX Clearing Corporation is an eligible entity for clearing and settlement of OTC trades in corporate bonds...
27 June, 2013
In an update to our previous market newsflash, the Law to Promote the Securities Market has been officially published on 26 June 2013. The law is aimed at encouraging small issuers to access the securities market...
25 June, 2013
In an update to our previous market newsflashes, the Moscow Exchange has announced that the list of securities in the T+2 market will be widened to...
Total Number of Thomas Murray Flashes Issued:
June 2013
Securities Market Profiles Flashes: 243 (2985 year on year)
Central Securities Depository Flashes: 75 (1085 year on year)
Capital Market Infrastructure Flashes: 81 (1126 year on year)
Worth Knowing
Depository Risk Flashes
Brazil - BM&FBOVESPA's Board of Directors Approve Share Repurchase Programme
Colombia - Deceval Publishes New Fees Scheme for 2013
Israel - Changes to TASECH Settlement Instruction Deadlines
Kenya - Dematerialisation of Securities Listed on NSE - Update
South Africa - Proposed Amendments to Equities Rules and Directives on Segregation of Securities
Capital Market Infrastructure Risk Rating Flashes
Belgium, France, Netherlands - Harmonisation of Settlement Cycles in Euronext Zone - Update
Japan - Merger between JSCC and JGBCC - Update
Korea - Korea to Implement Basel III Capital Regulations
Spain - Spanish Clearing, Settlement and Registry System Reform - Update

In Focus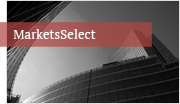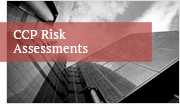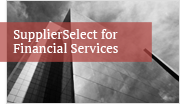 85% of managers unprepared for AIFMD reporting, according to KNEIP study
Client Asset Protection - are we there yet?
What challenges must banks address when national regulators convert global standards and principles into local rules and regulations?
Interview with REGIS-TR, the European Trade Repository of Clearstream and Iberclear
The changing, growing role of CCPs
UnaVista's Trade Repository - the all in one solution
Contact Us
For further information on Securities contact:
Derek Duggan
dduggan@ds.thomasmurray.com
Tel. +44 (0) 20 8600 2300
For editorial enquiries contact:
Miles Reucroft
mreucroft@ds.thomasmurray.com
Tel. +44 (0) 20 8600 2300