As a local market infrastructure entity or interested participant, Thomas Murray is pleased to send you our March newsletter. This newsletter provides access to the top stories we reported on as part of our on-going surveillance of local capital markets worldwide. We currently track over 100 securities markets, 130 Central Securities Depositories and have Capital Market Infrastructure Risk Rating Reports on over 90 markets worldwide, assessing the post trade risk exposures faced by international investors.
We would value your feedback on this newsletter. Should you wish to find out about subscribing to our services please feel free to contact us.
CMI in Focus
Thomas Murray maintains a wealth of information through the whole post-trade lifecycle of securities. In a series of monthly reports, Thomas Murray will be investigating global trends in the industry through analysis of particular areas of capital market infrastructure.
This month CMI In Focus discusses one of the most important mitigants of post-trade risk, Delivery-Versus-Payment (DVP), the essential principles in assessing the quality of DVP, and the prevalence of different models globally.
Top Stories
Chile - Central Bank of Chile and DCV to Implement ISO15022 Standard
The Central Bank of Chile (BCCh) and the Central Securities Depository (DCV) announced that they are working together in the implementation of the standard for electronic messaging ISO15022 in the...
Morocco - Plan to Introduce SBL in Morocco - Update
In an update to our previous newsflash, the two chambers of the parliament of Morocco have approved the draft legislation for the implementation of Securities Borrowing and Lending (SBL). It was granted approval by...
Philippines - SCCP Granted Provisional Securities Depository Licence
Further to our previous newsflash, the Securities and Exchange Commission (SEC) has granted the Securities Clearing Corporation of the Philippines (SCCP) with a provisional licence to operate a securities depository...
Russia - Clearstream Launches Direct Link to the Russian Market
Clearstream has announced the launch in February 2013 of its direct settlement link to the Russian market following the opening of a main account at the National Settlement Depository (NSD)...
Spain - Iberclear Update on T2S and Corporate Actions Projects
A meeting of Iberclear's Technical Advisory Commission was held on 19 February 2013. The main topics in the agenda included: Target2-Securities Status: Iberclear's migration to T2S could be postponed to the fourth...

Total Number of Thomas Murray Flashes Issued: February 2013
Depository/CSD Risk Flashes: 99 (1146 year on year)
Capital Market Infrastructure Risk Flashes: 102 (1151 year on year)


Worth Knowing
Depository Risk Flashes
Bosnia and Herzegovina - CRS Amends Rules on Clearing and Settlement Services
Canada - Enhancements to CDS Clearing and Depository Services
Czech Republic - Launch of Automatic Pre-Matching and New Settlement Window
Palestine - CDS to Move Cash Settlement to PMA
Singapore - SGX Amends Process for Deposit and Withdrawal of SGS Bonds
Capital Market Infrastructure Risk Rating Flashes
Azerbaijan - NDC Completes Numbering Process of Azerbaijani Securities
Belgium, France, Netherlands, Portugal - Suspension of Non-Clearing Member Trading Access
China - SD&C Revises Implementation Details on QFII Scheme
Colombia - Foreign Investors Allowed to Invest on BVC's Colombian Global Market
Mauritius - CDS Includes ZAR in its Multi-Currency Net Settlement Mechanism

Register for FREE TRIAL
The free trial to Thomas Murray's Rating & Information services enables access to the full suite of Thomas Murray Rating & Information products for 2 markets:
Securities Market Profiles
Central Securities Depository Risk Assessments
Capital Market Infrastructure Risk Ratings
Securities Market Newsflashes
Trial Subscriptions to Thomas Murray's Data Services.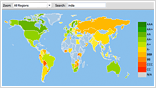 Visit Thomas Murray's Online Store for all Subscriptions and Products.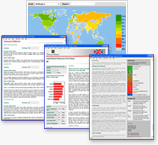 Commission a Public Central Securities Depository Risk Assessment.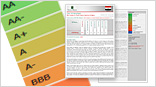 Email Subscriptions
Would you like to receive this Thomas Murray Newsletter on a regular basis?

Forward to a Colleague
Forward this newsletter to your friends and colleagues so they can sign up for their own free copy.