As a local market infrastructure entity or interested participant, Thomas Murray is pleased to send you our February newsletter. This newsletter provides access to the top stories we reported on as part of our on-going surveillance of local capital markets worldwide. We currently track over 100 securities markets, 130 Central Securities Depositories and have Capital Market Infrastructure Risk Rating Reports on over 90 markets worldwide, assessing the post trade risk exposures faced by international investors.
We would value your feedback on this newsletter. Should you wish to find out about subscribing to our services please feel free to contact us.
CMI in Focus
Thomas Murray maintains a wealth of information through the whole post-trade lifecycle of securities. In a series of monthly reports, Thomas Murray will be investigating global trends in the industry through analysis of particular areas of capital market infrastructure.
This month, CMI in Focus looks at safekeeping practices across the world, specifically rates of dematerialisation and immobilisation in different regions.
Top Stories
Canada - CDS Enhances CNS Allotment Process for Voluntary Corporate Actions
The CDS Clearing and Depository Services Inc. (CDS) has announced that it has enhanced the Continuous Net Settlement service (CNS) allotment process for voluntary corporate actions, effective immediately. The change disregards...
Global - BNY Mellon to Establish Central Securities Depository
The Bank of New York Mellon has been granted regulatory approval to establish a new Issuer Central Securities Depository (CSD) entity, called BNY Mellon CSD SA/NV. The new entity will be a non-bank subsidiary of The Bank of New York Mellon...
Kenya - Confirmation of Purchase Transactions of Government Bonds by Commercial Banks
The Central Bank of Kenya (CBK) has advised participants of the improper market conduct where stockbrokers have been executing purchase orders for government bonds on the secondary market through email with commercial banks. Accordingly...
Philippines - BSP Publishes Basel III Implementing Guidelines
The Monetary Board of the Bangko Sentral ng Pilipinas (BSP) has approved the implementing guidelines of the revised capital standards under the Basel III Accord. Universal and commercial banks are required to meet the standards by...
Poland - IT Implementation Schedule for KDPW and KDPW-CCP
The Central Securities Depository, KDPW, and the Central Counterparty, KDPW_CCP, have announced their IT projects, planned to be implemented by Q1 2014. The projects include testing and implementation of new services such as...

Total Number of Thomas Murray Flashes Issued: January 2013
Depository/CSD Risk Flashes: 70 (1178 year on year)
Capital Market Infrastructure Risk Flashes: 70 (1186 year on year)


Worth Knowing
Depository Risk Flashes
Bulgaria - FSC Publishes Consultation Paper on Central Depository Legislation Changes
Kazakhstan - Changes in KACD's Shareholder Structure
Thailand - TSD to Extend Registration Service to Fixed Income Securities
West Africa - DC/BR to Launch a New CSD System
Capital Market Infrastructure Risk Rating Flashes
Australia, Brazil, Germany, South Africa, Spain - Liquidity Alliance Formed for Collateral Management
Ireland, UK - LCH.Clearnet and Euroclear Joint Initiative on Term-Basis Sterling General Collateral Repo Service
Singapore - Consultation on Draft Regulations for Trade Repositories and Clearing Facilities
UAE - ADX Receives ISO 9001:2008 Certification
USA - DTCC Swap Data Repository Real-Time Reporting Goes Live

Register for FREE TRIAL
The free trial to Thomas Murray's Rating & Information services enables access to the full suite of Thomas Murray Rating & Information products for 2 markets:
Securities Market Profiles
Central Securities Depository Risk Assessments
Capital Market Infrastructure Risk Ratings
Securities Market Newsflashes
Trial Subscriptions to Thomas Murray's Data Services.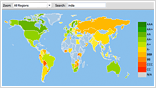 Visit Thomas Murray's Online Store for all Subscriptions and Products.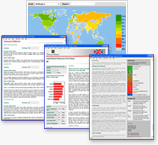 Commission a Public Central Securities Depository Risk Assessment.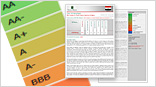 Email Subscriptions
Would you like to receive this Thomas Murray Newsletter on a regular basis?

Forward to a Colleague
Forward this newsletter to your friends and colleagues so they can sign up for their own free copy.