As a local market infrastructure entity or interested participant, Thomas Murray is pleased to send you our January newsletter. This newsletter provides access to the top stories we reported on as part of our on-going surveillance of local capital markets worldwide. We currently track over 100 securities markets, 130 Central Securities Depositories and have Capital Market Infrastructure Risk Rating Reports on over 90 markets worldwide, assessing the post trade risk exposures faced by international investors.
We would value your feedback on this newsletter. Should you wish to find out about subscribing to our services please feel free to contact us.
CMI in Focus
Thomas Murray maintains a wealth of information through the whole post-trade lifecycle of securities. In a series of monthly reports, Thomas Murray will be investigating global trends in the industry through analysis of particular areas of capital market infrastructure.
This month CMI In Focus discusses the international standards in equities settlement cycles, the historical reasons behind attempts to shorten cycles and hence reduce risk, and the latest initiatives in the US and Europe to move to T+2.
Top Stories
Canada - CDS to Introduce New Functionalities for Fixed Income Trades
It has been announced that CDS Clearing and Depository Services (CDS) participants will be able to report fixed income cash trades to SOLA, the gateway between CDS and the Canadian Derivatives Clearing Corporation (CDCC). This functionality will support...
China - SAFE Issues Revised Regulations on QFII Scheme
The State Administration of Foreign Exchange (SAFE) has issued new regulations concerning Qualified Foreign Institutional Investors (QFII) scheme. The salient points covered under the revised QFII regulations are as below: The investment quota for institutional investors...
Egypt - Single Settlement Cycle for Client-Side Settlements
In accordance with achieving best practices recommended by the International Organisation of Securities Commissions (IOSCO), The Misr for Central Clearing, Depository and Registry (MCDR) has conducted a meeting with local custodians and...
Ireland, UK - EUI Releases White Paper on Cross Platform Netting
Euroclear UK & Ireland (EUI) has published a white book providing an overview of the cross platform netting solution which will be supported in the CREST system from Q1 2013. There has been a need to develop a cross platform netting solution in order to keep...
Russia - NSD Plans to Open CSD Nominee Accounts in March 2013
The National Settlement Depository (NSD) announced that by 20 December 2012 it will issue the first draft of a special Memorandum on opening CSD nominee accounts to be co-signed by interested registrars and custodians. The document is expected to make the account opening...

Total Number of Thomas Murray Flashes Issued: December 2012
Depository/CSD Risk Flashes: 119 (1190 year on year)
Capital Market Infrastructure Risk Flashes: 106 (1199 year on year)


Worth Knowing
Depository Risk Flashes
Germany - Clearstream to Increase Settlement Costs to Cover T2S Investments
Malaysia - BMDSB Platform Upgrade
South Africa - Strate to Enhance Equities Corporate Action Information Dissemination
UAE - SCA Amends DVP Regulations
USA - DTC to Introduce a Settlement Matching Service
Capital Market Infrastructure Risk Rating Flashes
Chile - BCS Starts Live Testing Period for Its Derivatives Exchange
Norway, Switzerland - Agreement to Sell Oslo Clearing to SIX Group
Singapore - Proposed Amendments to Enhance Certainty and Clarity for Participants
Turkey - IMKB Launches Equity Repo Market
Ukraine - AUSD to Become Ukraine's Clearing Centre

Register for FREE TRIAL
The free trial to Thomas Murray's Rating & Information services enables access to the full suite of Thomas Murray Rating & Information products for 2 markets:
Securities Market Profiles
Central Securities Depository Risk Assessments
Capital Market Infrastructure Risk Ratings
Securities Market Newsflashes
Trial Subscriptions to Thomas Murray's Data Services.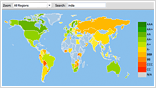 Visit Thomas Murray's Online Store for all Subscriptions and Products.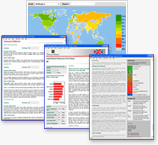 Commission a Public Central Securities Depository Risk Assessment.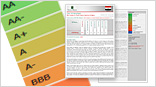 Email Subscriptions
Would you like to receive this Thomas Murray Newsletter on a regular basis?

Forward to a Colleague
Forward this newsletter to your friends and colleagues so they can sign up for their own free copy.