As a local market infrastructure entity or interested participant, Thomas Murray is pleased to send you our December newsletter. This newsletter provides access to the top stories we reported on as part of our on-going surveillance of local capital markets worldwide. We currently track over 100 securities markets, 130 Central Securities Depositories and have Capital Market Infrastructure Risk Rating Reports on over 90 markets worldwide, assessing the post trade risk exposures faced by international investors.
We would value your feedback on this newsletter. Should you wish to find out about subscribing to our services please feel free to contact us. You can unsubscribe to the newsletter by clicking the link at the end of this email.
CMI in Focus
Thomas Murray maintains a wealth of information through the whole post-trade lifecycle of securities. In a series of monthly reports, Thomas Murray will be investigating global trends in the industry through analysis of particular areas of capital market infrastructure.
This month, CMI in Focus analyses trends in Withholding Tax (WHT) across the world, and investigates how markets are using tax on securities holdings to raise additional revenues during the ongoing global financial crisis.
Top Stories
Brazil - BM&FBOVESPA Presents the Post-Trade Integration Project (IPN)
On 5 November 2012, BM&FBOVESPA announced the Post-Trade Integration Project (IPN), which includes a new risk system, new technology, concepts and solutions. The objective of the project is the integration of...
Norway - Oslo Clearing Notice on Internalisation
In relation to the migration to the Millennium trading system, an internalisation* function will be available for the Oslo Bors Market Model for equities as a default configuration in the new system...
South Africa - Strate Selects TCS BaNCS for Fixed Income Depository Operations
Strate, the central securities depository of South Africa, will implement a market infrastructure solution from TCS BaNCS product suite, replacing the current legacy Bond Market System, UNEXcor. The implementation date has...
Ukraine - NBU Recommends AUSD to be Used to Create a Seperate Clearing Center
Further to our attached newsflash and in line with the new law of depository system in Ukraine, the council of National Bank of Ukraine (NBU) has recommended to use All Ukrainian Securities Depository (AUSD) as the basis to create...
Vietnam - VSD Discussions on CCP Concept
The Vietnam Securities Depository (VSD) held a meeting with various market participants to present the proposal for creating a central counterparty (CCP) in Vietnam. This will be introduced in two phases...

Total Number of Thomas Murray Flashes Issued: November 2012
Depository/CSD Risk Flashes: 81 (1165 year on year)
Capital Market Infrastructure Risk Flashes: 81 (1186 year on year)


Worth Knowing
Depository Risk Flashes
Ghana - Ghana CSD Handles Cash Settlement Leg of Secondary Government Bond Transactions - Update
Global - ECSDA Defines Typology of CSD Links
Malaysia - BMDSB to Launch Electronic Rights Issue Subscription
Turkey - Update on CRA's e-GEM
USA - DTCC and STA Agree on Protocol for Presentment of Physical Securities
Capital Market Infrastructure Risk Rating Flashes
Argentina - BCBA, MERVAL and Regional Exchanges to Create a Single Market
Qatar - NYSE Euronext Restructures Its Ownership In Qatar Exchange
Russia - NCC to Act as a CCP for Repo Trades Settled on T+1
Spain - MEFF to Act as CCP for Fixed Income Securities
Sri Lanka - SEC Announces Capital Market Roadmap

Register for FREE TRIAL
The free trial to Thomas Murray's Rating & Information services enables access to the full suite of Thomas Murray Rating & Information products for 2 markets:
Securities Market Profiles
Central Securities Depository Risk Assessments
Capital Market Infrastructure Risk Ratings
Securities Market Newsflashes
Trial Subscriptions to Thomas Murray's Data Services.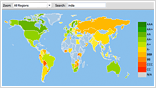 Visit Thomas Murray's Online Store for all Subscriptions and Products.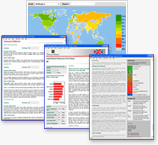 Commission a Public Central Securities Depository Risk Assessment.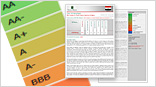 Email Subscriptions
Would you like to receive this Thomas Murray Newsletter on a regular basis?

Forward to a Colleague
Forward this newsletter to your friends and colleagues so they can sign up for their own free copy.