As a local market infrastructure entity or interested participant, Thomas Murray is pleased to send you our October newsletter. This newsletter provides access to the top stories we reported on as part of our on-going surveillance of local capital markets worldwide. We currently track over 100 securities markets, 130 Central Securities Depositories and have Capital Market Infrastructure Risk Rating Reports on over 90 markets worldwide, assessing the post trade risk exposures faced by international investors.
We would value your feedback on this newsletter. Should you wish to find out about subscribing to our services please feel free to contact us.
CMI in Focus
Thomas Murray maintains a wealth of information through the whole post-trade lifecycle of securities. In the first of a series of monthly reports, Thomas Murray will be investigating global trends in the industry through analysis of particular areas of capital market infrastructure.
In the first issue, with the imminent introduction of regulations related to short selling in the EU also forcing harmonisation in buy-in timeframes, Thomas Murray looks at how fails management processes around the world are employed, and how far away Europe and other regions are from the proposed standards on buy-ins.
Top Stories
Brazil - New Functionality for Settlement of Securities Lending Transactions
BM&BOVESPA has announced that effective from 17 September 2012, there is a new procedure for the settlement and collateral deposit of securities lending transaction (BTC). Under the new procedure, participants are able to...
China - SD&C Shenzhen Branch Amends Guideline on Securities Account
On 19 September 2012, SD&C Shenzhen Branch issued a revised Guideline on Securities Account of Special Investors (the 2012 Guideline), which is a supplement / amendment to the 2006 Guideline. The main changes under the...
Global - European Commission Publishes Delegated and Implementing Regulations on Short Selling and CDS
The European Commission has published Delegated Regulations No. 826/2012 and Implementing Regulations No. 827/2012 in relation to Short Selling and certain aspects of Credit Default Swaps (CDS). These regulations cover the following...
Russia - FFMS Prepares Changes on Securities Income Legislation
The Federal Financial Markets Service (FFMS) is working on some modifications to different Federal laws which would result in a new asset servicing procedure. The salient points under consideration are...
Turkey - Reminder on Non-dematerialised Shares
The Central Registry Agency (CRA) has sent a reminder regarding the outstanding non-dematerialised shares. As per the provisional Article 6 of the Capital Markets Law amended by the Article 157 of the Law No. 6111 which was...

Total Number of Thomas Murray Flashes Issued: September 2012
Depository/CSD Risk Flashes: 79 (1167 year on year)
Capital Market Infrastructure Risk Flashes: 82 (1195 year on year)


Worth Knowing
Depository Risk Flashes
Czech Republic - Introduction of Clearing Membership Structure
Kenya - CDSC Adopts Multiple Settlement Bank Model - Update
New Zealand - Designation of NZClear Settlement System
Nicaragua - CENIVAL Increases Insurance Coverage
Singapore - SGX to Enhance Security of Access to SGX Prime
Capital Market Infrastructure Risk Rating Flashes
Costa Rica - Recommendations to Develop the Securities Market in Costa Rica
Croatia - HNB Resolution on Safekeeping of Shares of Credit Institutions
Egypt - Prime Minister of Egypt Authorised to Issue Regulations on Capital Markets
Philippines - SCCP Proposes New Rules and Operating Procedures on Settlement Restrictions
Switzerland, UK - Introduction of New Penalties on Late Settlement
USA - CFTC Approves DTCC'S Swap Data Repository Application

Register for FREE TRIAL
The free trial to Thomas Murray's Rating & Information services enables access to the full suite of Thomas Murray Rating & Information products for 2 markets:
Securities Market Profiles
Central Securities Depository Risk Assessments
Capital Market Infrastructure Risk Ratings
Securities Market Newsflashes
Trial Subscriptions to Thomas Murray's Data Services.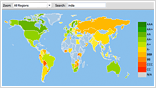 Visit Thomas Murray's Online Store for all Subscriptions and Products.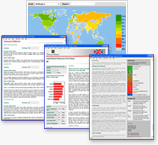 Commission a Public Central Securities Depository Risk Assessment.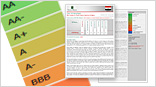 Email Subscriptions
Would you like to receive this Thomas Murray Newsletter on a regular basis?

Forward to a Colleague
Forward this newsletter to your friends and colleagues so they can sign up for their own free copy.