As a local market infrastructure entity or interested participant, Thomas Murray is pleased to send you our September newsletter. This newsletter provides access to the top stories we reported on as part of our on-going surveillance of local capital markets worldwide. We currently track over 100 securities markets, 130 Central Securities Depositories and have Capital Market Infrastructure Risk Rating Reports on over 90 markets worldwide, assessing the post trade risk exposures faced by international investors.
We would value your feedback on this newsletter. Should you wish to find out about subscribing to our services please feel free to contact us.

Top Stories
China - Pilot Scheme on Centralised Margin Trading and Securities Lending
The China Securities Regulatory Commission (CSRC) has approved the rules of the pilot scheme on the centralised margin trading and securities lending / refinancing services. The China Securities Finance Corporation Limited (CSF) will serve...
Colombia - BVC and DECEVAL Announce Possible Merger
The Colombia Stock Exchange (Bolsa de Valores de Colombia - BVC) and the local Central Securities Depository (Depósito Centralizado de Valores de Colombia - DECEVAL S.A.) have issued a joint press release to announce...
Italy - New Operating Model for Cash Distributions
Monte Titoli will implement a new operating model for cash distributions, which has been agreed with the Post-Trade Technical User Group Custody, including intermediaries and the associations of intermediaries (ABI and ASSOSIM). The new model focusses...
Russia - NSD Plans DVP Settlement Services Enhancements
As part of the integration process of National Settlement Depository (NSD), the Depository Clearing Company (DCC) and the RTS Settlement Chamber, NSD has published a preliminary description of the DVP settlement services it will have available. The DVP schemes...
South Africa - Amendment to Proxy Voting Directive and CSD Rules
Following the promulgation of the new Companies Act 71 of 2008 and Companies Regulations 2011, Strate has amended the CSD rules and Directives in order to reflect the new market practice. Please note that the Companies Act 71 of 2008...

Total Number of Thomas Murray Flashes Issued: August 2012
Depository/CSD Risk Flashes: 83 (1154 year on year)
Capital Market Infrastructure Risk Flashes: 85 (1183 year on year)


Worth Knowing
Depository Risk Flashes
Croatia - SKDD Discloses Corporate Actions Information Through its Information System
Spain - New Penalties on Failed Settlement of Fixed Income Securities
Turkey - CRA Reduces Fees for Fixed Income Securities
Venezuela - BCV Announces New System for Consulting Investors Positions
Vietnam - VSD to Revise Market Deadlines for Settlement
Capital Market Infrastructure Risk Rating Flashes
Canada - Maple and TMX Group Announce Take Up Under Maple Offer
Global - EMIR Published in EU Official Journal
Philippines - SEC Approves Revised Rules and Operating Procedures on Fails Management
Ukraine - NSSMC Approves Draft Law on Admission of Foreign Issuers' Securities
Uruguay - Central Bank Imposes Cash Reserve Requirement for Non- Residents on Short-Term Government Debt

Register for FREE TRIAL
The free trial to Thomas Murray's Rating & Information services enables access to the full suite of Thomas Murray Rating & Information products for 2 markets:
Securities Market Profiles
Central Securities Depository Risk Assessments
Capital Market Infrastructure Risk Ratings
Securities Market Newsflashes
Visit Thomas Murray's Online Store for all Subscriptions and Products.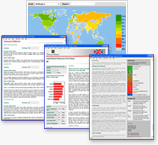 Trial Subscriptions to Thomas Murray's Data Services.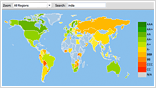 Commission a Public Central Securities Depository Risk Assessment.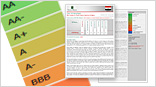 Email Subscriptions
Would you like to receive this Thomas Murray Newsletter on a regular basis?

Forward to a Colleague
Forward this newsletter to your friends and colleagues so they can sign up for their own free copy.