As a local market infrastructure entity or interested participant, Thomas Murray is pleased to send you our July newsletter. This newsletter provides access to the top stories we reported on as part of our on-going surveillance of local capital markets worldwide. We currently track over 100 securities markets, 130 Central Securities Depositories and have Capital Market Infrastructure Risk Rating Reports on over 90 markets worldwide, assessing the post trade risk exposures faced by international investors.
We would value your feedback on this newsletter. Should you wish to find out about subscribing to our services please feel free to contact us.

Top Stories
China - CSRC Issues Consultation Paper on Revised QFII Scheme
On 20 June 2012, the China Securities Regulatory Commission (CSRC) published a consultation paper on the draft rules of the Implementation of Measures on the Administration of the Domestic Securities Investment of...
Colombia - FIs Allowed voting in AGMs of Colombian Issuers
The Superintendencia Financiera de Colombia (SFC), the Colombian regulator, has modified its internal rules and included procedures which allow Foreign Investors (FI) to participate in the Annual General Meetings (AGMs) of Colombian issuers...
Global - ECSDA Comments on Draft CSD Regulation
Further to our previous newsflash, the European Central Securities Depositories Association (ECSDA) has published its comments on the draft CSD Regulation issued by the European Commission (EC)...
Qatar - QFMA Issues Regulations on SBL
The Qatar Financial Markets Authority (QFMA) has issued the regulations on securities borrowing and lending (SBL). According to the regulations, SBL activities may only be practised by licensed entities for the purpose of...
Russia - FFMS Updates the List of Foreign Institutions Eligible to Open Nominee Accounts with Russian CSD
On 28 June 2012, the Federal Financial Markets Service (FFMS) published a new version of the Draft Order detailing the list of foreign institutions that are allowed to open nominee accounts with the Russian CSD...

Total Number of Thomas Murray Flashes Issued: June 2012
Depository/CSD Risk Flashes: 103 (1126 year on year)
Capital Market Infrastructure Risk Flashes: 103 (1150 year on year)


Worth Knowing
Depository Risk Flashes
Brazil - BM&FBOVESPA Integrated Registration System
Malaysia - Bursa Malaysia Implements CDS-Straight Through Processing
Oman - MCD Reduces Blocking/Unblocking Fees
Slovenia - Introduction of Matching and Settlement Standards
South Africa - Changes to Operational Timelines and Fine Schedule for Money Market Securities
Capital Market Infrastructure Risk Rating Flashes
Canada - Regulators Seek Comments on OTC Central Counterparty Derivatives Clearing Framework
Hong Kong - HKMA to Launch CNY / RMB Liquidity Facility
Nigeria - CBN Issues Guidelines on Foreign Participation in Securities Lending
Poland - KDPW_CCP Doubles its Share Capital
Ukraine - NSSMC Plans to Improve Corporate Disclosure of Joint-Stock Companies

Register for FREE TRIAL
The free trial to Thomas Murray's Rating & Information services enables access to the full suite of Thomas Murray Rating & Information products for 2 markets:
Securities Market Profiles
Central Securities Depository Risk Assessments
Capital Market Infrastructure Risk Ratings
Securities Market Newsflashes
Visit Thomas Murray's Online Store for all Subscriptions and Products.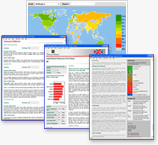 Trial Subscriptions to Thomas Murray's Data Services.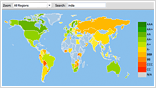 Commission a Public Central Securities Depository Risk Assessment.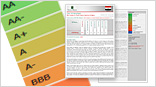 Email Subscriptions
Would you like to receive this Thomas Murray Newsletter on a regular basis?

Forward to a Colleague
Forward this newsletter to your friends and colleagues so they can sign up for their own free copy.