As a local market infrastructure entity or interested participant, Thomas Murray is pleased to send you our June newsletter. This newsletter provides access to the top stories we reported on as part of our on-going surveillance of local capital markets worldwide. We currently track over 100 securities markets, 130 Central Securities Depositories and have Capital Market Infrastructure Risk Rating Reports on over 90 markets worldwide, assessing the post trade risk exposures faced by international investors.
We would value your feedback on this newsletter. Should you wish to find out about subscribing to our services please feel free to contact us.

Top Stories
Belgium, Denmark, Germany, Greece, Italy, Romania, Spain - T2S Framework Agreement Signed
Further to our previous newsflash, the European Central Bank (ECB) held on 8 May 2012 an event marking the signing of the T2S Framework Agreement by the Eurosystem and the first group of nine European...
Mexico - Indeval Releases Automation in Asset Servicing
Indeval, the Mexican CSD, launched a new development in its Asset Servicing module on 4 May 2012 which will automate the process of interests and redemption payments for all debt securities (fixed income and money market instruments)...
Russia - NSD to Start Testing Procedures and Technology with Registrars
The National Settlement Depository (NSD) announced on 18 May 2012 that it is working along with some of the major Registrars to test the procedures and technology which will facilitate the receipt and distribution of information between...
Turkey - Takasbank to Provide CCP Services for ISE Equities Market
Takasbank (clearing house and cash settlement agent for the ISE transactions) is working with the Istanbul Stock Exchange (ISE) to provide central counterparty (CCP) services for the ISE equities market by the end of 2013...
Vietnam - VSD Revises Regulations on Clearing, Settlement and Depository Services
The Vietnam Securities Depository (VSD) has revised its regulations on clearing, settlement, registration and custody, corporate actions and depository services. From 1 June 2012, the following changes will be introduced...

Total Number of Thomas Murray Flashes Issued: May 2012
Depository/CSD Risk Flashes: 90 (1108 year on year)
Capital Market Infrastructure Risk Flashes: 100 (1127 year on year)


Worth Knowing
Depository Risk Flashes
Nigeria - CSCS Becomes a Public Limited Company
Pakistan - CDC Consults on e-Voting
Serbia - New General Rules of Central Securities Depository and Clearing House
Spain - Clearstream and Iberclear to Develop Collateral Management for Spain
USA - DTC to Accept Corporate Actions Announcements via XBRL
Capital Market Infrastructure Risk Rating Flashes
Colombia - Changes in Custody Regulations
Japan - JSCC to Make Intraday Variation Margin Calls for Cash Products Trades
Kazakhstan - Regulations on Clearing Fees
Kuwait - CBK Plans to Introduce E-Clearing System
Norway - CCP Interoperability in Norwegian Market

Register for FREE TRIAL
The free trial to Thomas Murray's Rating & Information services enables access to the full suite of Thomas Murray Rating & Information products for 2 markets:
Securities Market Profiles
Central Securities Depository Risk Assessments
Capital Market Infrastructure Risk Ratings
Securities Market Newsflashes
Visit Thomas Murray's Online Store for all Subscriptions and Products.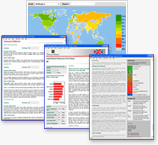 Trial Subscriptions to Thomas Murray's Data Services.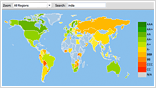 Commission a Public Central Securities Depository Risk Assessment.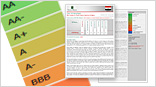 Email Subscriptions
Would you like to receive this Thomas Murray Newsletter on a regular basis?

Forward to a Colleague
Forward this newsletter to your friends and colleagues so they can sign up for their own free copy.