As a local market infrastructure entity or interested participant, Thomas Murray is pleased to send you our May newsletter. This newsletter provides access to the top stories we reported on as part of our on-going surveillance of local capital markets worldwide. We currently track over 100 securities markets, 130 Central Securities Depositories and have Capital Market Infrastructure Risk Rating Reports on over 90 markets worldwide, assessing the post trade risk exposures faced by international investors.
We would value your feedback on this newsletter. Should you wish to find out about subscribing to our services please feel free to contact us.

Top Stories
China - CSRC Lowers Risk Capital Reserve Requirement for Securities Companies
The China Securities Regulatory Commission (CSRC) will revise the standards for calculating the risk capital reserves and decrease the risk capital reserve requirements for Chinese securities firms. The changes include...
Denmark - VP Securities Decides to Join T2S
VP Securities, the Danish CSD, has informed the European Central Bank (ECB) its decision to join the TARGET2 Securities project by signing up to the system as per 30 April 2012. The CSD has also advised the ECB...
Global - CPSS-IOSCO Issue New Report on Principles for FMIs
Further to our previous newsflash, following the consultation launched back in March 2011, the Committee on Payment and Settlement Systems (CPSS) and the International Organization of Securities Commissions (IOSCO) have issued...
Kazakhstan - Single Central Securities Registrar in Kazakhstan
It has been announced that effective 1 January 2013, there will be a single registrar in Kazakhstan. As a result, all registration / re-registration activities for securities ownership will be conducted by the single central registrar...
Peru - Regulation Project for Securities Settlement Systems
The Peruvian Ministry of Finance and the market regulator (Securities Market Superintendency) have issued a draft Resolution that intends to establish the rules applicable to any specialised entity that administers securities settlement systems...

Total Number of Thomas Murray Flashes Issued: April 2012
Depository/CSD Risk Flashes: 85 (1116 year on year)
Capital Market Infrastructure Risk Flashes: 84 (1123 year on year)


Worth Knowing
Depository Risk Flashes
Botswana - First-Time Proprietary Rating Issued To CSDB
Finland - Euroclear Finland to Close Down Ramses Settlement System
Palestine - CDS Will Be Responsible for Cash Clearing and Settlement
Russia - MICEX-RTS to Introduce T+3 Settlement Cycle
Thailand - SET to Launch Thai Depository Portal
Capital Market Infrastructure Risk Rating Flashes
Bosnia and Herzegovina - Amendments to the Law on Securities Market in Republic of Srpska
India - BCP and DR Guidelines for Stock Exchanges and Depositories
Sweden - Swedish Central Bank Decides Not to Join T2S
Turkey - CBT to Implement New Payment System
USA - DTCC and EFETnet Launch Global Trade Repository for Commodities Derivatives

Register for FREE TRIAL
The free trial to Thomas Murray's Rating & Information services enables access to the full suite of Thomas Murray Rating & Information products for 2 markets:
Securities Market Profiles
Central Securities Depository Risk Assessments
Capital Market Infrastructure Risk Ratings
Securities Market Newsflashes
Visit Thomas Murray's Online Store for all Subscriptions and Products.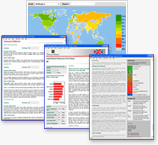 Trial Subscriptions to Thomas Murray's Data Services.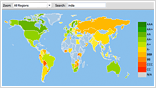 Commission a Public Central Securities Depository Risk Assessment.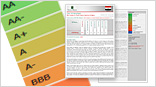 Email Subscriptions
Would you like to receive this Thomas Murray Newsletter on a regular basis?

Forward to a Colleague
Forward this newsletter to your friends and colleagues so they can sign up for their own free copy.