As a local market infrastructure entity or interested participant, Thomas Murray is pleased to send you our April newsletter. This newsletter provides access to the top stories we reported on as part of our on-going surveillance of local capital markets worldwide. We currently track over 100 securities markets, 130 Central Securities Depositories and have Capital Market Infrastructure Risk Rating Reports on over 90 markets worldwide, assessing the post trade risk exposures faced by international investors.
We would value your feedback on this newsletter. Should you wish to find out about subscribing to our services please feel free to contact us.

Top Stories
Belgium, France, Italy, Netherlands, Portugal, Switzerland, UK - Changes to Buy-in Procedures
Following the adoption of the new EU regulation related to short selling and certain aspects of credit default swaps by the Council of the European Union, LCH.Clearnet has announced that their buy-in procedures...
Canada - Maple Group's Offer to Acquire TMX - Update
Further to our previous newsflash, TMX Group and Maple Group Acquisition Corporation (Maple) reported that the Ontario Securities Commission (OSC) will develop draft recognition orders with detailed terms and conditions. The OSC will...
Global - EC Issues Proposal for CSD Regulation
Further to our previous newsflash, the European Commission (EC) proposed today, 7 March 2012, to set up a common regulatory framework for Central Securities Depositories (CSDs). The aim of the proposal is to bring more safety and efficiency to...
UAE - Possible Merger Between ADX and DFM
As per media sources, a committee including representatives from Abu Dhabi Securities Exchange (ADX) and Dubai Financial Market (DFM) has been formed in order to finalise discussions regarding the possible merger between...
Vietnam - Long-Term Strategy to Develop the Vietnam Securities Market
The Prime Minister has approved the strategy plan on the development of the Vietnam securities market covering 2011 - 2020. A number of initiatives will be implemented to promote the securities market and enhance...

Total Number of Thomas Murray Flashes Issued: March 2012
Depository/CSD Risk Flashes: 124 (1089 year on year)
Capital Market Infrastructure Risk Flashes: 118 (1097 year on year)


Worth Knowing
Depository Risk Flashes
Armenia - First-time Proprietary Rating for CDA (Armenia)
China - SZSE to Shorten the Settlement Cycle for Corporate Bonds to T+0
Clearstream Banking Luxembourg - Clearstream to Harmonise Record Dates for Global Bearer Instruments
Global - Consultation on Adaptation to Cross-CSD Settlement in T2S
Turkey - CRA to Introduce E-GAMS
Capital Market Infrastructure Risk Rating Flashes
Bulgaria - Privatisation of BSE-Sofia and CDAD
Hong Kong - Pilot Platform for Cross-Border Investment and Settlement of Debt Securities
Poland - Novation Concept to Be Introduced in Poland
Russia - MICEX-RTS Proposes Development Plan for 2012-2015
USA - Proposed SEC Rules to Protect investors from Identity Theft

Register for FREE TRIAL
The free trial to Thomas Murray's Rating & Information services enables access to the full suite of Thomas Murray Rating & Information products for 2 markets:
Securities Market Profiles
Central Securities Depository Risk Assessments
Capital Market Infrastructure Risk Ratings
Securities Market Newsflashes
Visit Thomas Murray's Online Store for all Subscriptions and Products.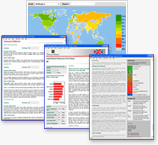 Trial Subscriptions to Thomas Murray's Data Services.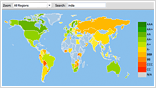 Commission a Public Central Securities Depository Risk Assessment.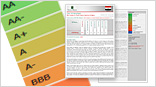 Email Subscriptions
Would you like to receive this Thomas Murray Newsletter on a regular basis?

Forward to a Colleague
Forward this newsletter to your friends and colleagues so they can sign up for their own free copy.