As a local market infrastructure entity or interested participant, Thomas Murray is pleased to send you our January newsletter. This newsletter provides access to the top stories we reported on as part of our on-going surveillance of local capital markets worldwide. We currently track over 100 securities markets, 130 Central Securities Depositories and have Capital Market Infrastructure Risk Rating Reports on over 90 markets worldwide, assessing the post trade risk exposures faced by international investors.
We would value your feedback on this newsletter. Should you wish to find out about subscribing to our services please feel free to contact us.

Top Stories
Colombia, Chile, Mexico, Peru - BMV Aims to Join MILA Project
It has been announced that the Mexican stock exchange, the Bolsa Mexicana de Valores (BMV), signed a letter of intent with the Bolsa de Comercio de Santiago (BCS), the Bolsa de Valores de Colombia (BVC)...
Egypt - Criteria for Companies Eligible for Margin Trading, Short Selling and Intra-day Trading Activities
The Egyptian Financial Supervisory Authority (EFSA) has issued the rules and criteria for companies eligible for margin trading, short selling and intra-day trading activities, according to Article 293 of the...
Russia - NSD and DCC User Committees to Propose Draft Product Range and Tariff Model for an Integrated Depository
The National Settlement Depository (NSD) and the Depository Clearing Company (DCC) have held a joint meeting of their user committees. Participants of the meeting discussed an approach on how to establish...
Sweden - Swedish NUG Recommends Not to Join T2S
The Swedish T2S National User Group (NUG) and the Swedish Bankers' Association have recommended the Central Bank and Euroclear Sweden to not join the T2S project during the initial migration period...
Thailand - TSD Post-Trade Service Enhancement Plans
During a meeting with custodians and brokers, the Thailand Securities Depository (TSD) announced several post-trade service improvements planned in 2012 / 2013. The following are being considered...

Total Number of Thomas Murray Flashes Issued: December 2011
Depository/CSD Risk Flashes: 94 (1005 year on year)
Capital Market Infrastructure Risk Flashes: 93 (1026 year on year)


Worth Knowing
Depository Risk Flashes
Azerbaijan - NDC Azerbaijan Proprietary Rating Upgraded to BBB
Belgium, France, Netherlands - New Communications Channel at Euroclear
Chile - DCV Launches New Service of Electronic Registration for Liens and Releases
Korea - KSD to Introduce Bridge SBL Transactions
Nigeria - CSCS Revises Its Fee Structure
UAE - NASDAQ Dubai Reduces Custody Fees
Capital Market Infrastructure Risk Rating Flashes
Canada - Supreme Court Rejects Single Securities Regulator Model
Colombia - New Regulation on Dividend Payments
Czech Republic - PSE and SIX x-clear Sign MoU
Indonesia - Bapepam-LK Issues Draft Revision to Securities Sub-Account Regulation
Turkey - CBM Issues Draft Communiqué on Repo and Reverse Repo Transactions

Register for FREE TRIAL
The free trial to Thomas Murray's Rating & Information services enables access to the full suite of Thomas Murray Rating & Information products for 2 markets:
Securities Market Profiles
Central Securities Depository Risk Assessments
Capital Market Infrastructure Risk Ratings
Securities Market Newsflashes
Visit Thomas Murray's Online Store for all Subscriptions and Products.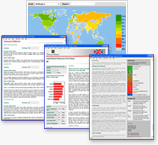 Trial Subscriptions to Thomas Murray's Data Services.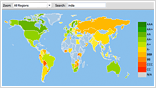 Commission a Public Central Securities Depository Risk Assessment.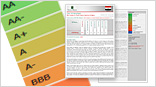 Email Subscriptions
Would you like to receive this Thomas Murray Newsletter on a regular basis?

Forward to a Colleague
Forward this newsletter to your friends and colleagues so they can sign up for their own free copy.