As a local market infrastructure entity or interested participant, Thomas Murray is pleased to send you our November newsletter. This newsletter provides access to the top stories we reported on as part of our on-going surveillance of local capital markets worldwide. We currently track over 100 securities markets, 130 Central Securities Depositories and have Capital Market Infrastructure Risk Rating Reports on over 90 markets worldwide, assessing the post trade risk exposures faced by international investors.
We would value your feedback on this newsletter. Should you wish to find out about subscribing to our services please feel free to contact us.

Top Stories
China - Launch of China Securities Finance Company
In an update to our previous newsflash, the China Securities Finance Co Ltd (CSF) was launched on 19 October 2011 with a registered capital of CNY 6 billion (approximately USD 0.94 billion). The CSF will serve as an agent...
Colombia - Change of T+2 to T+3 on FX Spot Settlement Cycle
The Central Bank of Colombia has published External Resolution No. 4 of 2011, which amends the settlement cycle for FX spot transactions. Under this resolution, the settlement of FX spot transactions has been extended from T+2 to T+3...
Denmark, Finland, Iceland, Sweden - CCP Interoperability in Nordic Markets
NASDAQ OMX Nordic announced today, 4 October 2011, that it aims to introduce CCP clearing interoperability model by the end of April 2012 in cooperation with EMCF, EuroCCP and SIX x-clear. Interoperability will allow...
Oman - CMA Issues Clearing and Settlement Regulations
The Capital Market Authority (CMA) issued Decision 05/2011 on clearing and settlement regulations. The regulations were published in the official Gazette volume no. 940 dated 1 August 2011. The main points are listed below:...
Russia - MICEX Issues New Trading and Clearing Rules
The Moscow Interbank Currency Exchange (MICEX) issued a new version of its trading and clearing rules on 27 October 2011. The key points are as follows: Transfer of Clearing Function - MICEX will transfer its clearing functions...

Total Number of Thomas Murray Flashes Issued: October 2011
Depository/CSD Risk Flashes: 83 (981 year on year)
Capital Market Infrastructure Risk Flashes: 89 (977 year on year)


Worth Knowing
Depository Risk Flashes
Croatia - SKDD to Launch Web-based Access for Participants
Global - T2S Further Delayed - Update
Japan - JASDEC Revised Business Continuity Plan (BCP)
Peru - CAVALI to Become Withholding Tax Agent - Update
South Africa - Strate Introduces The Concept of Segregated Depository Accounts
Capital Market Infrastructure Risk Rating Flashes
Nigeria - Change to Regime for Repatriation of Proceeds
Qatar - Cash Dividend to Be Directly Credited Into Investor's Bank Account
UK - Sterling to Not Participate in T2S
Ukraine - SSMSC to Create Integrated State Securities Registrar
USA - Final Rule Implementing Resolution Plan of Dodd-Frank Wall Street Reform and Consumer Protection Act
Taiwan - Amendment to Law on TWD Financing by Securities Firms

Register for FREE TRIAL
The free trial to Thomas Murray's Rating & Information services enables access to the full suite of Thomas Murray Rating & Information products for 2 markets:
Securities Market Profiles
Central Securities Depository Risk Assessments
Capital Market Infrastructure Risk Ratings
Securities Market Newsflashes
Visit Thomas Murray's Online Store for all Subscriptions and Products.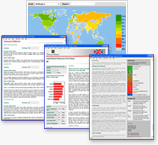 Trial Subscriptions to Thomas Murray's Data Services.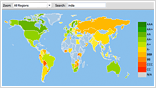 Commission a Public Central Securities Depository Risk Assessment.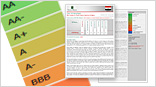 Email Subscriptions
Would you like to receive this Thomas Murray Newsletter on a regular basis?

Forward to a Colleague
Forward this newsletter to your friends and colleagues so they can sign up for their own free copy.