As a local market infrastructure entity or interested participant, Thomas Murray is pleased to send you our October newsletter. This newsletter provides access to the top stories we reported on as part of our on-going surveillance of local capital markets worldwide. We currently track over 100 securities markets, 130 Central Securities Depositories and have Capital Market Infrastructure Risk Rating Reports on over 90 markets worldwide, assessing the post trade risk exposures faced by international investors.
We would value your feedback on this newsletter. Should you wish to find out about subscribing to our services please feel free to contact us.

Top Stories
Relaxation of FII Investment in Long-Term Corporate Debt in the Infrastructure Sector
In an update to our previous newsflash, the Government of India has liberalised Foreign Institutional Investor (FII) investments in long-term corporate debt in the infrastructure sector...
AMF Extends Short Selling Ban - Update
Following the assessment of both market conditions and the impact of the measures restricting net short positions on the ten securities of the financial sector as decided in August 2011, AMF has informed that the conditions for lifting the restrictions have not been met yet...
DTCC Launches New Corporate Action Messages - Update
Further to our previous newsflash, the Depository Trust & Clearing Corporation (DTCC) has announced that that ISO 20022 messages will be ready for implementation in November 2011, following a pilot programme testing...
Proposed Amendments to Strate Bond Directives
Strate has proposed to amend the Directives regarding the operational market windows (Directive SD.1 and Directive SD.2) and fines schedule (Directive SF.3) for bonds, as follows...
In an update to our previous newsflash, the Moscow Interbank Currency Exchange (MICEX) and the Russian Trading System (RTS) Stock Exchange have proposed the first stage of their merger...

Total Number of Thomas Murray Flashes Issued: September 2011
Depository/CSD Risk Flashes: 66 (963 year on year)
Capital Market Infrastructure Risk Flashes: 70 (956 year on year)


Worth Knowing
Depository Risk Flashes
Sri Lanka - CSE to Introduce DVP Settlement Model - Update
Israel - New Instruction Requirements
Greece - HELEX to Join TARGET2 for Cash Settlement
USA - DTCC to Change CNS Processing
United Arab Emirates - DVP Model at NASDAQ Dubai - Update
Capital Market Infrastructure Risk Rating Flashes
Bolivia - Bolivia AML/CFT Compliance
Vietnam - SSC to Extend Settlement Cycle for Negotiated Trades
Norway - VPS Makes Decision in Principle to Join T2S
Italy - New Collateral Management System at Monte Titoli - Update
Thailand - FTSE Upgrades Thailand to Advanced Emerging Market Status

Register for FREE TRIAL
The free trial to Thomas Murray's Rating & Information services enables access to the full suite of Thomas Murray Rating & Information products for 2 markets:
Securities Market Profiles
Central Securities Depository Risk Assessments
Capital Market Infrastructure Risk Ratings
Securities Market Newsflashes
Visit Thomas Murray's Online Store for all Subscriptions and Products.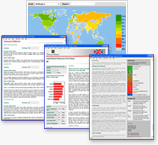 Trial Subscriptions to Thomas Murray's Data Services.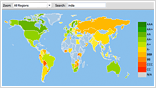 Commission a Public Central Securities Depository Risk Assessment.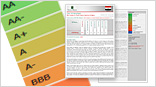 Email Subscriptions
Would you like to receive this Thomas Murray Newsletter on a regular basis?

Forward to a Colleague
Forward this newsletter to your friends and colleagues so they can sign up for their own free copy.