As a local market infrastructure entity or interested participant, Thomas Murray is pleased to send you our September newsletter. This newsletter provides access to the top stories we reported on as part of our on-going surveillance of local capital markets worldwide. We currently track over 100 securities markets, 130 Central Securities Depositories and have Capital Market Infrastructure Risk Rating Reports on over 90 markets worldwide, assessing the post trade risk exposures faced by international investors.
We would value your feedback on this newsletter. Should you wish to find out about subscribing to our services please feel free to contact us.

Top Stories
China - CSRC Consults on Rules for Securities Financing
The China Securities Regulatory Commission (CSRC) has published a draft governing the regulation of securities financing for public consultation. The draft provides regulations for a central securities financing company which...
Italy - Late Settlement Penalties Model Amended
Following requests from the Italian authorities (Consob and Bank of Italy), Monte Titoli has reviewed its fails management procedures, focusing on the scheme of penalties for late settlement, in order to prevent failing trades...
Russia - Draft Law on CSD Concept - Update
Further to our previous newsflash, the Ministry of Finance has published the latest version of the draft law on the Central Securities Depository (CSD). The salient points of the law are as follows...
South Africa - Consultation on Financial Markets Bill
The National Treasury is seeking public comment on the Financial Markets Bill, 2011. The Bill will replace the Securities Services Act No. 36 of 2004 that has governed the regulation of securities services in South Africa since 2005...
UAE - Penalty Structure for Late Confirmation of Trades at DFM and ADX - Update
Further to our previous newsflash, the Dubai Financial Market (DFM) has waived, until further notice, the penalty for trades confirmed on T+3, i.e. after the settlement date (T+2). Consequently, as of 4 September 2011...

Total Number of Thomas Murray Flashes Issued: August 2011
Depository/CSD Risk Flashes: 90 (959 year on year)
Capital Market Infrastructure Risk Flashes: 88 (951 year on year)


Worth Knowing
Depository Risk Flashes
Romania - CDSA Implements SWIFT Messaging
Taiwan - TDCC Completes Dematerialisation of Listed Stocks
Turkey - CRA Launches The First Phase Of E-Govern
USA - Clean-up of Aged Fails in Select Globally Locked Securities
Zambia - BBB Operational Risk Rating Assigned to LuSE CSD
Capital Market Infrastructure Risk Rating Flashes
Botswana - BSE Plans to Shorten Settlement Cycle to T+3
Colombia, Peru - BVL and BVC Cancel Merger Agreement
Kazakhstan - KASE to Implement a Fully Pre-funded Model on a T+0 Cycle - Update
Malaysia - Guidelines on Outsourcing for Capital Market Intermediaries
Netherlands - Other Parties to Become SPAs

Register for FREE TRIAL
The free trial to Thomas Murray's Rating & Information services enables access to the full suite of Thomas Murray Rating & Information products for 2 markets:
Securities Market Profiles
Central Securities Depository Risk Assessments
Capital Market Infrastructure Risk Ratings
Securities Market Newsflashes
Visit Thomas Murray's Online Store for all Subscriptions and Products.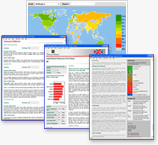 Trial Subscriptions to Thomas Murray's Data Services.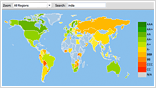 Commission a Public Central Securities Depository Risk Assessment.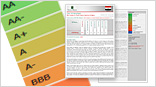 Email Subscriptions
Would you like to receive this Thomas Murray Newsletter on a regular basis?

Forward to a Colleague
Forward this newsletter to your friends and colleagues so they can sign up for their own free copy.