As a local market infrastructure entity or interested participant, Thomas Murray is pleased to send you our August newsletter. This newsletter provides access to the top stories we reported on as part of our on-going surveillance of local capital markets worldwide. We currently track over 100 securities markets, 150 Central Securities Depositories and have Capital Market Infrastructure Risk Rating Reports on over 90 markets worldwide, assessing the post trade risk exposures faced by international investors.
We would value your feedback on this newsletter. Should you wish to find out about subscribing to our services please feel free to contact us.

Top Stories
Hong Kong - HKEx Consults on Clearing Risk Management Reforms
The Hong Kong Exchanges and Clearing Limited has published a consultation paper on the proposed risk management framework reforms for its three clearing houses. The salient points proposed in the consultation paper...
Global - Summary of T2S Progress
Further to our previous newsflashes, during the recent TARGET2-Securities Advisory Group (T2S AG) meeting, an update on the T2S project was presented. The salient points of the meeting are as follows...
Israel - Settlement Cycle for Equities and Mutual Funds to Be Changed from T+0 to T+1
The Tel Aviv Stock Exchange Clearing House (TASECH) plans to change the settlement cycle for equities and mutual funds from T+0 to T+1 in December 2011. The number of settlement batches...
Peru - New Law on Capital Market
The Peruvian authorities have recently published Law No. 29720, which amends the Peruvian capital market legal framework (legislative decree 861). The main points of the amendments are as follows...
Ukraine - Bonds to be Issued in Dematerialised Form Only
Further to our previous market newsflash, the Parliament of Ukraine has introduced some amendments to the Law on Securities and Stock Market. According to the amendments, effective from 1 January 2012...

Total Number of Thomas Murray Flashes Issued: July 2011
Depository/CSD Risk Flashes: 77 (921 year on year)
Capital Market Infrastructure Risk Flashes: 76 (917 year on year)


Worth Knowing
Depository Risk Flashes
Brazil - New Pricing Policy at BM&FBOVESPA
Greece - HELEX to Join TARGET2 for Cash Settlement
Korea - KSD to Restrict Non-DVP OTC Bond Settlement
Russia - NSD and DCC Extend Operational Hours of NSD-DCC Bridge
United Arab Emirates - ADX CSD Rating Upgrade
Capital Market Infrastructure Risk Rating Flashes
Belarus, Kazakhstan, Russia - NSD to Act as Substitute Numbering Agency in Belarus and Kazakhstan
Canada - Maple Group to Acquire TMX
Italy - Borsa Italiana to Migrate to Millennium IT
Romania - NBR Implements Link to TARGET2
Singapore - MAS Revises Capital Requirements for Locally-Incorporated Banks

Register for FREE TRIAL
The free trial to Thomas Murray's Rating & Information services enables access to the full suite of Thomas Murray Rating & Information products for 2 markets:
Securities Market Profiles
Central Securities Depository Risk Assessments
Capital Market Infrastructure Risk Ratings
Securities Market Newsflashes
Visit Thomas Murray's Online Store for all Subscriptions and Products.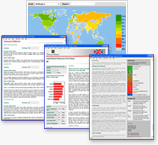 Trial Subscriptions to Thomas Murray's Data Services.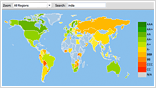 Commission a Public Central Securities Depository Rating.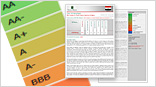 Email Subscriptions
Would you like to receive this Thomas Murray Newsletter on a regular basis?

Forward to a Colleague
Forward this newsletter to your friends and colleagues so they can sign up for their own free copy.