As a local market infrastructure entity or interested participant, Thomas Murray is pleased to send you our May newsletter. This newsletter provides access to the top stories we reported on as part of our on-going surveillance of local capital markets worldwide. We currently track over 100 securities markets, 150 Central Securities Depositories and have Capital Market Infrastructure Risk Rating Reports on over 90 markets worldwide, assessing the post trade risk exposures faced by international investors.
We would value your feedback on this newsletter. Should you wish to find out about subscribing to our services please feel free to contact us.

Top Stories
Australia, Singapore - Australian Treasurer Rejects ASX-SGX Merger Proposal
The Australian Treasurer has rejected the proposed SGX-ASX merger proposal. Accordingly, SGX and ASX agreed to terminate the Merger Implementation Agreement entered into on 25 October 2010. However, both exchanges will...
Canada - CDS to Introduce Real-time Continuous Net Settlement
The CDS Clearing and Depository Services Inc. (CDS) is working on developing a real-time Continuous Net Settlement (CNS), subject to regulatory approvals. As a result, the existing intraday CNS cycles run in four batches will be...
Italy - New Collateral Management System at Monte Titoli
Monte Titoli and the Bank of Italy have recently presented to the market a new collateral management platform, X-COM. The main features of the new system are as follows: Auto-substitution and recall management, optimised collateral allocation...
Ukraine - Creation of a CSD in Ukraine - Update
It has now emerged that the International Monetary Fund (IMF), the World Bank (WB) and the USA Agency for International Development (USAID) have expressed their concerns about the management of the Ukrainian Government...
United Arab Emirates - New DVP Model to Be Introduced at DFM and ADX
In an update to our previous newsflash, the Delivery Versus Payment (DVP) mechanism as proposed by the Dubai Financial Market (DFM) was approved by the Securities and Commodities Authority (SCA) in UAE...

Total Number of Thomas Murray Flashes Issued: April 2011
Depository/CSD Risk Flashes: 58 (891 year on year)
Capital Market Infrastructure Risk Flashes: 58 (914 year on year)


Worth Knowing
Depository Risk Flashes
Global - Formation of World Forum of CSDs
Indonesia - BI to Implement Longer Lock-up Period for SBI
Oman - MCD Plan to Implement a New Settlement System
Russia - CBR Proposes New Requirements for Future CSD
Slovenia - Amended Regulations on Settlement of LjSE Trades
Uruguay - Central Bank to Develop a CSD for All Securities
Capital Market Infrastructure Risk Rating Flashes
Egypt - Extended Settlement Cycle For GDRs
Hungary - Government Bonds to Be Traded on EuroMTS
Kazakhstan - KASE to Implement Fully Pre-funded Settlement System on T+0 Cycle
Kenya - Implementation of Cheque Truncation System
Malaysia - SC Releases Capital Market Masterplan 2
Mexico - Banxico Extends SPEI's Cut-off Time

Register for FREE TRIAL
The free trial to Thomas Murray's Rating & Information services enables access to the full suite of Thomas Murray Rating & Information products for 2 markets:
Securities Market Profiles
Central Securities Depository Risk Assessments
Capital Market Infrastructure Risk Ratings
Securities Market Newsflashes
Visit Thomas Murray's Online Store for all Subscriptions and Products.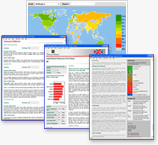 Trial Subscriptions to Thomas Murray's Data Services.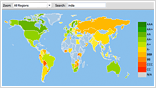 Commission a Public Central Securities Depository Rating.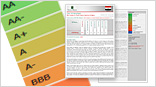 Email Subscriptions
Would you like to receive this Thomas Murray Newsletter on a regular basis?

Forward to a Colleague
Forward this newsletter to your friends and colleagues so they can sign up for their own free copy.