As a local market infrastructure entity or interested participant, Thomas Murray is pleased to send you our April newsletter. This newsletter provides access to the top stories we reported on as part of our on-going surveillance of local capital markets worldwide. We currently track over 100 securities markets, 150 Central Securities Depositories and have Capital Market Infrastructure Risk Rating Reports on over 90 markets worldwide, assessing the post trade risk exposures faced by international investors.
We would value your feedback on this newsletter. Should you wish to find out about subscribing to our services please feel free to contact us.

Top Stories
Egypt - Summary Trading Arrangements
In an update to our previous newsflashes and given the extraordinary circumstances observed in the Egyptian market, please find below a summary of the on-exchange market arrangements that will remain in place until...
Hong Kong - HKEx to Establish RMB Equity Trading Support Facility
Further to our previous market newsflash, Hong Kong Exchanges and Clearing Limited (HKEx) plans to establish a renminbi (RMB) equity Trading Support Facility (TSF) in the second half of 2011...
Mauritius - Securities Trading and Settlement In Foreign Currency - Update
In an update to our previous newsflash, the Stock Exchange of Mauritius (SEM) is planning to allow trading for listed securities denominated in USD on its platform, in addition to securities denominated in GBP and Euros...
Poland - KDPW to Link Directly to TARGET2
Krajowy Depozyt Papierów Wartościowych (KDPW), the Polish central depository, has recently confirmed its project to link directly to TARGET2 system. Accordingly, effective from 21 November 2011, settlements in euro at KDPW will...
Ukraine - New Disclosure Requirements for Substantial Shareholders of Banks
The President signed Law No. 3024-VI on 11 March 2011, which amends certain laws regarding the regulation of banking activities in Ukraine. The new law is expected to increase the transparency of the shareholding structure of...

Total Number of Thomas Murray Flashes Issued: March 2011
Depository/CSD Risk Flashes: 79 (897 year on year)
Capital Market Infrastructure Risk Flashes: 88 (932 year on year)


Worth Knowing
Depository Risk Flashes
Kenya - NSE Plans to Shorten The Settlement Cycle to T+3 - Update
Pakistan - CDC to Enhance Settlement Process - Update
Trinidad and Tobago - Thomas Murray Issues Proprietary Rating for TTCD (Trinidad & Tobago)
United Arab Emirates - DFM publishes Revised Settlement/ Fails Management Procedures
Capital Market Infrastructure Risk Rating Flashes
Canada - Proposal to Introduce Due Bill
Global - CPSS/IOSCO Consultative Report on Principles for FMIs
Italy - CC&G Introduces New Reports and Data Files
Japan - Update on Japan's Financial Market Infrastructure after Earthquake and Tsunami
Russia - FFMS to Tighten Rules for Local Brokers
Saudi Arabia - Tadawul Facilitates Asset Servicing

Register for FREE TRIAL
The free trial to Thomas Murray's Rating & Information services enables access to the full suite of Thomas Murray Rating & Information products for 2 markets:
Capital Market Infrastructure Risk Ratings
Depository Risk Assessments
Securities Market Profiles
Securities Market Surveillance
Visit Thomas Murray's Online Store for all Subscriptions and Products.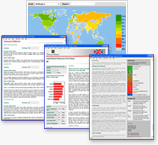 Trial Subscriptions to Thomas Murray's Data Services.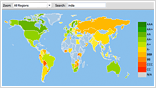 Commission a Public Central Securities Depository Rating.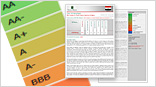 Email Subscriptions
Would you like to receive this Thomas Murray Newsletter on a regular basis?

Forward to a Colleague
Forward this newsletter to your friends and colleagues so they can sign up for their own free copy.