As a local market infrastructure entity or interested participant, Thomas Murray is pleased to send you our March newsletter. This newsletter provides access to the top stories we reported on as part of our on-going surveillance of local capital markets worldwide. We currently track over 100 securities markets, 150 Central Securities Depositories and have Capital Market Infrastructure Risk Rating Reports on over 90 markets worldwide, assessing the post trade risk exposures faced by international investors.
We would value your feedback on this newsletter. Should you wish to find out about subscribing to our services please feel free to contact us.

Top Stories
Austria, Czech Republic, Hungary, Slovenia - New CCP in CEE Region - Update
Further to our previous newsflash, CCP.A, the Austrian Central Counterparty (CCP) held the first user group meeting on 27 January 2011 on the implementation of the CCP.CEE, a Central Counterparty for Central and Eastern Europe...
Qatar - Planned Enhancements In Qatar Exchange
The Qatar Exchange (QE) has recently revealed plans to introduce a Secure Financial Transaction Infrastructure network (SFTI), along with a DVP model in Qatar. Once the project is fully implemented, market participants in...
It has been announced that MICEX signed a letter of intent with five major RTS's shareholders in order to acquire a 53.7% stake, although other shareholders are expected to join the deal soon. RTS was valued at...
Singapore - CDP to Settle Through MEPS+
The Central Depository (Pte) Limited (CDP) will process the daily settlement of funds between settlement banks and CDP through the MAS Electronic Payment System (MEPS+) for all SGD settlements, effective 25 February 2011...
USA - DTCC to Launch Automated Matching Service for Broker-To-Broker Trades
The Depository Trust & Clearing Corporation (DTCC) has announced its plan to launch the Obligation Warehouse (OW) to automate the matching and confirmation of broker-to-broker trades, which are settled outside of DTC...

Total Number of Thomas Murray Flashes Issued: February 2011
Depository/CSD Risk Flashes: 91 (893 year on year)
Capital Market Infrastructure Risk Flashes: 96 (931 year on year)


Worth Knowing
Depository Risk Flashes
Belgium, France, Netherlands - Corporate Actions Enhancements in ESES Markets
Bulgaria - New IT System at CDAD
Croatia - Test of SKDD's Disaster Recovery Plan
Korea - KSD Implements New System
Peru - CAVALI to Increase Minimum and Target Amounts for Settlement Fund
Capital Market Infrastructure Risk Rating Flashes
Brazil - BATS to Explore the Possibility to Create a Stock Exchange in Brazil
Hong Kong - Simulation Test for Listed RMB Products
Kenya - NSE Plans to Shorten The Settlement Cycle to T+3
Poland - CCP for OTC Derivatives - Update

Register for FREE TRIAL
The free trial to Thomas Murray's Rating & Information services enables access to the full suite of Thomas Murray Rating & Information products for 2 markets:
Capital Market Infrastructure Risk Ratings
Depository Risk Assessments
Securities Market Profiles
Securities Market Surveillance
Visit Thomas Murray's Online Store for all Subscriptions and Products.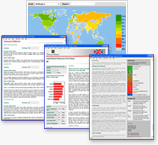 Trial Subscriptions to Thomas Murray's Data Services.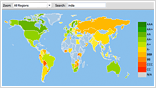 Commission a Public Central Securities Depository Rating.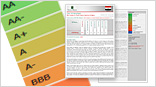 Email Subscriptions
Would you like to receive this Thomas Murray Newsletter on a regular basis?

Forward to a Colleague
Forward this newsletter to your friends and colleagues so they can sign up for their own free copy.