As a local market infrastructure entity or interested participant, Thomas Murray is pleased to send you our February newsletter. This newsletter provides access to the top stories we reported on as part of our on-going surveillance of local capital markets worldwide. We currently track over 100 securities markets, 150 Central Securities Depositories and have Capital Market Infrastructure Risk Rating Reports on over 90 markets worldwide, assessing the post trade risk exposures faced by international investors.
We would value your feedback on this newsletter. Should you wish to find out about subscribing to our services please feel free to contact us.

Top Stories
Global - Consultation on CSD Regulation and Harmonisation of Settlement Cycles in EU
On 13 January 2011, the European Commission launched a public consultation on the regulation of Central Securities Depositories (CSDs) and the harmonisation of settlement (including a uniform T+2 cycle) across Europe...
Nigeria - Suspension of Brokerage Firms
The Nigerian Stock Exchange (NSE) has decided to suspend 57 brokerage firms, effective from 19 January 2011, for failing to hold a minimum capital base of NGN 70 million. Nevertheless, the suspended participants...
Philippines - SCCP Seeks Public Comment on Block Trades Settlement Facility
The Securities Clearing Corporation of the Philippines (SCCP) has released a memorandum seeking public comment on the proposed rules and operating procedures for the settlement of block sales. SCCP proposes to settle block sale transactions...
Romania - System Upgrade at Central Depository
Further to our previous newsflash, the Romanian Central Depository (CD) has announced that as of today, 25 January 2011, its RoClear system provides new facilities to ensure that the mechanisms...
Russia - CBR to Increase Minimum Capital Requirement for Banks
The Central Bank of Russia (CBR) has introduced its plan to increase the minimum capital requirements for banks. Accordingly, the minimum capital requirement for participated banks will increase from the current RUB 90 million...
USA - SEC Adopts New Rules on Asset-Backed Securities
The Securities and Exchange Commission (SEC) has adopted new rules regulating Asset-Backed Securities (ABS). The rules were designed to promote the ABS market as well as to enhance the disclosure requirements in such market...

Total Number of Thomas Murray Flashes Issued: January 2011
Depository/CSD Risk Flashes: 83 (857 year on year)
Capital Market Infrastructure Risk Flashes: 83 (891 year on year)


Worth Knowing
Depository Risk Flashes
Chile - DCV Maintains Its Price Discounts
Israel - Launch of a New Extranet Version
Montenegro - Thomas Murray Issues Proprietary Rating to CDA (Montenegro)
Netherlands - Full Dematerialisation of Dutch Securities at Euroclear Nederland
Pakistan - CDC to Enhance Settlement Process - Update
Capital Market Infrastructure Risk Rating Flashes
Canada - OSC to Review the Protection of Shareholders' Rights and Corporate Governance
Mauritius - Securities Trading and Settlement In Foreign Currency
Taiwan - Liberalisation on Pre-delivery Requirement for Full Delivery Stocks
Turkey - ISE Launches Interbank Repo Market
Ukraine - SCSSM Introduces New System to Disclose Issuers' Information - Update
UK - London Stock Exchange New Trading System - Update

Register for FREE TRIAL
The free trial to Thomas Murray's Rating & Information services enables access to the full suite of Thomas Murray Rating & Information products for 2 markets:
Capital Market Infrastructure Risk Ratings
Depository Risk Assessments
Securities Market Profiles
Securities Market Surveillance
Visit Thomas Murray's Online Store for all Subscriptions and Products.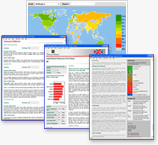 Trial Subscriptions to Thomas Murray's Data Services.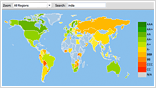 Commission a Public Central Securities Depository Rating.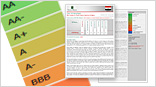 Email Subscriptions
Would you like to receive this Thomas Murray Newsletter on a regular basis?

Forward to a Colleague
Forward this newsletter to your friends and colleagues so they can sign up for their own free copy.