As a local market infrastructure entity or interested participant, Thomas Murray is pleased to send you our January newsletter. This newsletter provides access to the top stories we reported on as part of our on-going surveillance of local capital markets worldwide. We currently track over 100 securities markets, 150 Central Securities Depositories and have Capital Market Infrastructure Risk Rating Reports on over 90 markets worldwide, assessing the post trade risk exposures faced by international investors.
We would value your feedback on this newsletter. Should you wish to find out about subscribing to our services please feel free to contact us.

Top Stories
Brazil, Chile - Strategic Joint Operating Agreement between BM&FBOVESPA and BCS
The Brazilian Securities, Commodities and Futures Exchange (BM&FBOVESPA) and the Bolsa de Comercio de Santiago (BCS) signed a strategic joint operating agreement on 13 December 2010...
Bulgaria - Amendments to Law on Payment Systems Transpose Settlement Finality Directive
Following approval of the proposal amending the Law on Payments Services and Payment Systems by the Bulgarian Parliament, the new Law was published in the State Gazette on 28 December 2010...
Russia - NSD Launches New Depository Information Service Centre
The National Settlement Depository (NSD) has launched a beta version of its new Depository Information Service Centre (DISC). The new information system was developed for the provision of information related to...
Sri Lanka - Dematerialisation of All Listed Securities - Update
Further to our previous market newsflash, a "Locked Balance" facility has been introduced by the Central Depository System (CDS) to deal with the confidentiality and safety of securities required to be deposited in CDS...
UAE - SCA Amends Market Regulation
In an update to a previous market newsflash, the UAE Security and Commodities Authority (SCA) has amended the broker's regulations as follows: Margin trading can be practiced without the need to identify the...

Total Number of Thomas Murray Flashes Issued: December 2010
Depository/CSD Risk Flashes: 62 (831 year on year)
Capital Market Infrastructure Risk Flashes: 58 (871 year on year)


Worth Knowing
Depository Risk Flashes
Brazil - CETIP to Acquire GRV Solutions
Egypt – South Africa - Link Up Markets - Update
Japan - Shortened Settlement Cycle for JGS Transactions Proposed
Portugal - Enhancements to Interest and Redemptions Processing
Zimbabwe - Plan to Establish CSD - Update
Capital Market Infrastructure Risk Rating Flashes
Australia - Amendments to ASX Clear Minimum Core Capital Requirements
Global - Basel Committee Issues Consultation Paper on Capitalisation of Bank Exposures to CCPs
Kenya - Amendments to Transactions Fee for OTC Bonds
Peru - Increase of Investment Limit on BVL
Turkey - Turkish Eurobonds can be settled through Euroclear

Register for FREE TRIAL
The free trial to Thomas Murray's Rating & Information services enables access to the full suite of Thomas Murray Rating & Information products for 2 markets:
Capital Market Infrastructure Risk Ratings
Depository Risk Assessments
Securities Market Profiles
Securities Market Surveillance
Visit Thomas Murray's Online Store for all Subscriptions and Products.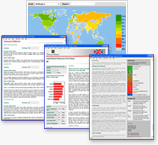 Trial Subscriptions to Thomas Murray's Data Services.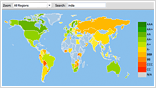 Commission a Public Central Securities Depository Rating.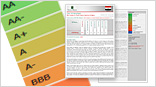 Email Subscriptions
Would you like to receive this Thomas Murray Newsletter on a regular basis?

Forward to a Colleague
Forward this newsletter to your friends and colleagues so they can sign up for their own free copy.