As a local market infrastructure entity or interested participant, Thomas Murray is pleased to send you our December newsletter. This newsletter provides access to the top stories we reported on as part of our on-going surveillance of local capital markets worldwide. We currently track over 100 securities markets, 150 Central Securities Depositories and have Capital Market Infrastructure Risk Rating Reports on over 90 markets worldwide, assessing the post trade risk exposures faced by international investors.
We would value your feedback on this newsletter. Should you wish to find out about subscribing to our services please feel free to contact us.

Top Stories
Colombia - New DVP Settlement for Fixed Income Securities at DECEVAL
Effective from 2 November 2010, the Deposito Centralizado de Valores de Colombia (DECEVAL) will introduce a new delivery versus payment (DVP) settlement for fixed income securities, which will allow a simultaneous transfer...
Greece - Additional System Enhancements at HELEX
Hellenic Exchanges (HELEX) have announced the introduction of new enhancements and timings in the Dematerialised Settlement System (DSS) for ATHEX transactions. Effective from 9 November 2010, clearing members...
Hong Kong - CCASS Money Settlement for T+2 Cash Settlement Finality - Update
The Hong Kong Securities Clearing Company Limited (HKSCC) has issued a circular on the CCASS money settlement in relation to the planned implementation of T+2 cash settlement finality. In particular...
Serbia - Government to Draft New Law on Capital Markets
The Serbian government will draft a new law on capital markets by the end of 2010, in order to bring Serbia legislation in line with the related EU Directives. The salient points of the new draft law...
UAE - Authorities Plan to Introduce Short Selling in UAE
Abu Dhabi Securities Exchange (ADX) presented a proposal to the Securities and Commodities Authority (SCA) to allow short selling in the United Arab Emirates (UAE). This initiative is linked to the proposal of a DVP settlement...

Total Number of Thomas Murray Flashes Issued: November 2010
Depository/CSD Risk Flashes: 107 (843 year on year)
Capital Market Infrastructure Risk Flashes: 94 (893 year on year)


Worth Knowing
Depository Risk Flashes
Latvia - New Data Exchange System at LCD
Morocco - CSD Rating Upgrade (Maroclear)
Pakistan - CDC to Enhance Settlement Process
Russia - NDC and MICEX Settlement House Merge to Become NSD
USA - DTC to Extend End-Of-Day Cut-off Time for Pledge Collateral Processing to FRB
Capital Market Infrastructure Risk Rating Flashes
Bahrain - ISIN Codes to be Issued by BSE
Chile, Colombia, Peru - Framework for Trading and Settlement on the Integrated Market in Colombia
Croatia - Reporting Requirements on OTC Transactions
Italy - LCH.Clearnet SA to Introduce Netting Of Failed Transactions
Philippines - Increase in Minimum Unimpaired Paid-up Capital Requirement for Brokerage Firms - Update

Register for FREE TRIAL
The free trial to Thomas Murray's Rating & Information services enables access to the full suite of Thomas Murray Rating & Information products for 2 markets:
Capital Market Infrastructure Risk Ratings
Depository Risk Assessments
Securities Market Profiles
Securities Market Surveillance
Visit Thomas Murray's Online Store for all Subscriptions and Products.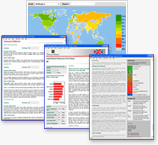 Trial Subscriptions to Thomas Murray's Data Services.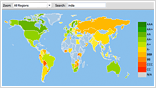 Commisssion a Public Central Securities Depository Rating.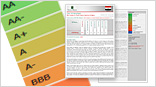 Email Subscriptions
Would you like to receive this Thomas Murray Newsletter on a regular basis?

Forward to a Colleague
Forward this newsletter to your friends and colleagues so they can sign up for their own free copy.