As a local market infrastructure entity or interested participant, Thomas Murray is pleased to send you our November newsletter. This newsletter provides access to the top stories we reported on as part of our on-going surveillance of local capital markets worldwide. We currently track over 100 securities markets, 150 Central Securities Depositories and have Capital Market Infrastructure Risk Rating Reports on over 90 markets worldwide, assessing the post trade risk exposures faced by international investors.
We would value your feedback on this newsletter. Should you wish to find out about subscribing to our services please feel free to contact us.

Top Stories
Brazil - Government Issues Resolution 3.914 and 3.915
Further to our previous newsflash, the Brazilian government has issued Resolution 3.914, which prohibits foreign investors from borrowing securities for collateral purposes from 21 October 2010. The borrowed securities...
Global - Draft Settlement Day Schedule in T2S
Further to our previous newsflash, on 11 October 2010 the European Central Bank (ECB) held a workshop on further developments on the T2S project. The ECB team presented a draft settlement day schedulefor T2S...
Indonesia - Increase of Paid-in Capital Requirements for Securities Companies
According to the new regulation (No.153/PMK.010/2010) issued by the Ministry of Finance, the paid-in capital of securities companies will be increased over a period up to 31 December 2012. This takes into account the recommendations...
Morocco - CSE Introduced New Regulations for Management of Fail Trades
In an update to our previous newsflash, the Casablanca Stock Exchange (CSE) has issued new regulations, amending the fails management procedures and the contributions to the local guarantee fund...
Russia Ð RTS to Increase Its Guarantee Fund
The Russian Trading System Stock Exchange (RTS) has proposed some changes to its Guarantee (Contingency) Fund, due to the recent increase in trading volumes. According to the proposal, the calculation method for the contributions...

Total Number of Thomas Murray Flashes Issued: October 2010
Depository/CSD Risk Flashes: 65 (833 year on year)
Capital Market Infrastructure Risk Flashes: 68 (891 year on year)


Worth Knowing
Depository Risk Flashes
Italy - Capital Increase Enhancement Project
Russia - DCC Conducts Test for Its Back-Up Centre
South Africa - STRATE Publishes New Amendments to Its Regulations - Update
Taiwan - TWSE Allows Pre-funding of TWD on T-1 for Trading in Full-Delivery/Watch List Stocks
United Arab Emirates - DFM is to Introduce DVP Settlement Model
USA - DTCC Launches New Corporate Action Messages - Update
Capital Market Infrastructure Risk Rating Flashes
Australia, Singapore - SGX to Acquire ASX
Israel - Corporate bonds- transition to settlement on T+1- Update
Kazakhstan - CSD Becomes NNA to Issue ISIN and CFI Codes - Update
Norway - Cooperation between CBL and Oslo Clearing ASA on Collateral Management
Venezuela - New Resolution on AML and Prevention of Terrorism Financing

Register for FREE TRIAL
The free trial to Thomas Murray's Rating & Information services enables access to the full suite of Thomas Murray Rating & Information products for 2 markets:
Capital Market Infrastructure Risk Ratings
Depository Risk Assessments
Securities Market Profiles
Securities Market Surveillance
Visit Thomas Murray's Online Store for all Subscriptions and Products.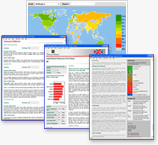 Trial Subscriptions to Thomas Murray's Data Services.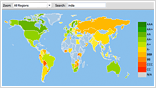 Commisssion a Public Central Securities Depository Rating.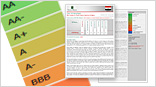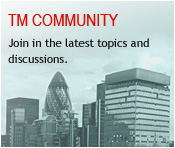 Email Subscriptions
Would you like to receive this Thomas Murray Newsletter on a regular basis?

Forward to a Colleague
Forward this newsletter to your friends and colleagues so they can sign up for their own free copy.