As a local market infrastructure entity or interested participant, Thomas Murray is pleased to send you our October newsletter. This newsletter provides access to the top stories we reported on as part of our on-going surveillance of local capital markets worldwide. We currently track over 100 securities markets, 150 Central Securities Depositories and have Capital Market Infrastructure Risk Rating Reports on over 90 markets worldwide, assessing the post trade risk exposures faced by international investors.
We would value your feedback on this newsletter. Should you wish to find out about subscribing to our services please feel free to contact us.

Top Stories
EU - Naked Short Selling To Be Banned By EU
The European Commission (EC) has issued draft legislation on more transparent derivatives trading and short-selling, which effectively bans naked short-selling...
New Zealand - Designation of NZCDC Settlement System
The newly established NZCDC Settlement System, operated by New Zealand Clearing and Depository Corporation (NZCDC), has been declared a designated settlement system under Part 5C of the Reserve Bank of New Zealand Act. NZCDC is a wholly-owned subsidiary of NZX Limited...
Ghana - BoG Creates CSD for Public Debt Securities
The Bank of Ghana (BoG) has announced that, effective from 10 June 2010, the Central Securities Depository (CSD) became a wholly owned subsidiary of the BoG. The CSD, which previously operated as a department of the central bank, will continue to undertake all activities related to Government of Ghana and BoG securities...
Venezuela - National Assembly Issues New Capital Market Law
The National Assembly passed the new Capital Market Law, which became effective on 17 August 2010. The main points of the new legislation are as follows...
Global - Preliminary Pricing Structure of T2S
During a meeting of the T2S Advisory Group held on 7/8 September, the T2S Programme Board announced their preliminary figures on future T2S prices...

Total Number of Thomas Murray Flashes Issued: September 2010
Depository/CSD Risk Flashes: 62 (856 year on year)
Capital Market Infrastructure Risk Flashes: 65 (924 year on year)


Worth Knowing
Depository Risk Flashes
France - Proposed Settlement Cycle Adjustment - Update
Vietnam - Implementation of Digital Signature
Israel - Change of Settlement Cycle for Corporate Bonds - Update
Russia - Merger of DCC and RTS Settlement Chamber
Thailand - Use of SWIFT Messages for Corporate Action Announcements
Capital Market Infrastructure Risk Rating Flashes
Global - LCH. Clearnet SA to Renew its Systems
Bulgaria - Bulgarian Stock Exchange to Go Public - Update
Greece - Introduction of Clearing Member Structure - Update
USA - TMPG Issues Trading and Settlement Recommendations - Update
Singapore - SGX Enhances SBL Service

Register for FREE TRIAL
The free trial to Thomas Murray's Rating & Information services enables access to the full suite of Thomas Murray Rating & Information products for 2 markets:
Capital Market Infrastructure Risk Ratings
Depository Risk Assessments
Securities Market Profiles
Securities Market Surveillance
Visit Thomas Murray's Online Store for all Subscriptions and Products.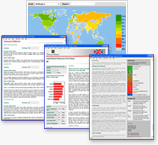 Trial Subscriptions to Thomas Murray's Data Services.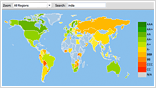 Commisssion a Public Central Securities Depository Rating.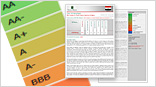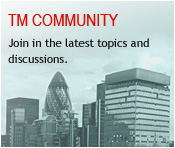 Email Subscriptions
Would you like to receive this Thomas Murray Newsletter on a regular basis?

Forward to a Colleague
Forward this newsletter to your friends and colleagues so they can sign up for their own free copy.