As a local market infrastructure entity or interested participant, Thomas Murray is pleased to send you our new look September newsletter. This newsletter provides access to the top stories we reported on as part of our on-going surveillance of local capital markets worldwide. We currently track over 100 securities markets, 150 Central Securities Depositories and have Capital Market Infrastructure Risk Rating Reports on over 90 markets worldwide, assessing the post trade risk exposures faced by international investors.
We would value your feedback on this newsletter. Should you wish to find out about subscribing to our services please feel free to contact us. You can unsubscribe to the newsletter by clicking the link at the end of this email.

Top Stories
Chile - DCV to Introduce New Service for CCP Transactions
The Dep—sito Central de Valores SA (DCV) has announced that as a result of the introduction of a new Central Counterparty (CCP) for on-exchange transactions, the CCLV Central Counterparty SA (CCLV)...
Denmark - Introduction of Sanctions for Failed Settlement - Update
Further to our previous newsflash, following the request from the Danish Central Depository (VP Securities) to provide solutions to improve the settlement ratio at the depository, VP Securities and market participants...
Indonesia - KPEI to Implement Continuous Settlement System - Update
PT Indonesian Clearing and Guarantee Corporation (KPEI) has secured another intraday credit facility of IDR 1 trillion from Bank Mandiri, in addition to the IDR 490 billion it previously secured with two local banks...
Russia Š CBR Approves Development Plan for Its Payment System
The Board of Directors of the Central Bank of Russia (CBR) has recently approved a five-year development plan for the CBRÕs payment system, which was designed to improve the payment system performance and reduce risks...
South Africa - Strate Publishes New Amendments to Its Regulations
STRATE has issued a series of amendments to its regulation concerning operational market guidelines, and to its fines and fees schedules. 1) Operational Market Window: STRATE issued Special Gazette...

Total Number of Thomas Murray Flashes Issued: August 2010
Depository/CSD Risk Flashes: 52 (852 year on year)
Capital Market Infrastructure Risk Flashes: 54 (927 year on year)


Worth Knowing
Depository Risk Flashes
Belgium, France, Netherlands - Harmonisation Of Market Claims Detection Rules
Bolivia - Thomas Murray Issues Proprietary Rating to EDV (Bolivia)
Canada - CDS Extends Its Price Discounts
Hong Kong - CCASS Money Settlement in RMB
UAE - NASDAQ Dubai Issues CSD Transfer Procedures for Equities
Morocco - Implementation of New IT Platform at Maroclear Š Update
Capital Market Infrastructure Risk Rating Flashes
Colombia - MoF's Draft to Amend Decree 2080
Kenya - NSE Closes Its Prompt Board
Malaysia - Introduction of e-Share Payment
Poland - Omnibus Accounts to Be Introduced in the Polish Market
Ukraine - SCSSM Introduces New System to Disclose Issuers' Information

Register for FREE TRIAL
The free trial to Thomas Murray's Rating & Information services enables access to the full suite of Thomas Murray Rating & Information products for 2 markets:
Capital Market Infrastructure Risk Ratings
Depository Risk Assessments
Securities Market Profiles
Securities Market Surveillance
Visit Thomas Murray's Online Store for all Subscriptions and Products.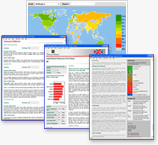 Trial Subscriptions to Thomas Murray's Data Services.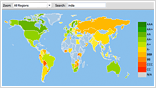 Commisssion a Public Central Securities Depository Rating.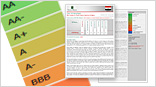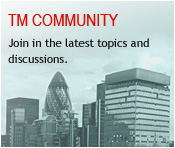 Email Subscriptions
Would you like to receive this Thomas Murray Newsletter on a regular basis?

Forward to a Colleague
Forward this newsletter to your friends and colleagues so they can sign up for their own free copy.